Governor Godwin Obaseki of Edo State on Friday launched a 30-year development plan aimed at putting the state in a good economic footings for the next three decades.
Governor Obaseki unveiled the economic road map for the state, which will terminate in 2050, during the panelist sessions of the ongoing fifth edition of the Alaghodaro Summit, held at the New Festival Hall, Government House, Benin City.
Speaking at the unveiling ceremony, the governor said the plan had been segmented into five-year periods beginning from 2021 to 2025 with eight election cycles.
This was just as he expressed hope that in not too long a future, the state would own its own police, stressing that security remained a local issue and assured that the state had put strategies in place to handle such eventuality.
The governor equally hinted that there were two sets of planners, the social and economic planners and the physical planners across different states and countries contributing to the planning process with priorities on indigenes of the state, especially younger generation who, according to him, would be the one to implement the plan.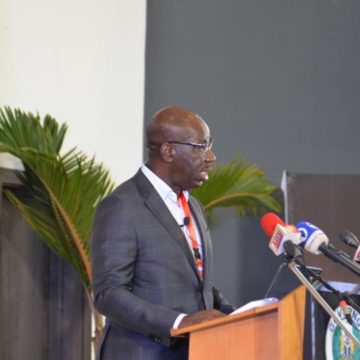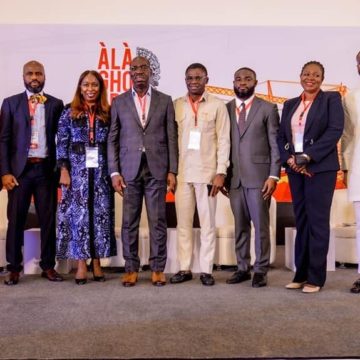 Obaseki added that the declining crude oil revenues, reduction in federal allocation to states, economic downturn, unstable foreign exchange rates and other challenges that were associated with the COVID-19 pandemic, notwithstanding, the future remained bright for Edo State.
"What we have today is a defining moment. We cannot make such mistakes again after 30 years. We believe that Nigeria and Edo State have a bright future despite all these challenges.
"It is possible that our dreams will become reality because we have strategies that will help us achieve our dreams. So, today, we are going to be talking and launching the Edo State 30 years development plan.
"The strategy for the long term plan is broken into periods; we are just not dreaming about 30 years from now but between 2021 and 2025. It is broken into five-year periods and we have six of those periods in eight electoral cycles," Governor Obaseki said.
Highlighting some of the strategies to achieve the plan, he said Edo State could sustain its dreams by redefining the way the government worked, providing efficient public service, focusing on human capacity development of the people, developing centres for economic transformations and raising the bar of technology ecosystem, among others.