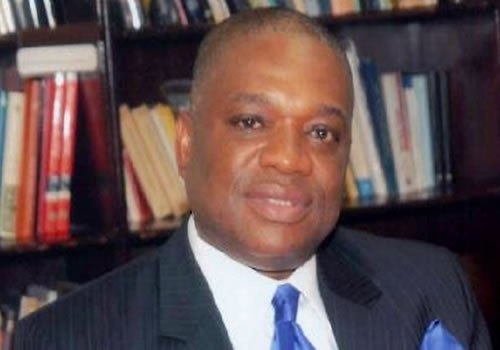 Former governor of Abia State, Dr Orji Uzor Kalu on Friday, in Ile-Ife, Osun State, took on ex-President Olusegun Obasanjo over his recent disparaging comments on the performance of President Muhammadu Buhari, contending that he lacked the moral justification to castigate the government.
He accused Obasanjo of attempting to cause unnecessary problems by writing needless letters to Buhari over the governance of the country by the All Progressive Congress (APC)- led Federal Government.
Kalu, who spoke during an interview session with journalists in Ile-Ife, Osun State, shortly after paying a courtesy visit to the Ooni of Ife, Oba Enitan Adeyeye Ogunwusi (Ojaja 11) in his palace maintained that, "I am taking peace all over Nigeria because the country is almost broken and we are taking message of hope, message of peace to the people, that we Nigerians are the same people."
According to him, "you can see that some ex-presidents want to take it upon themselves to start causing problems by writing letters that are unnecessary. And these are the same Presidents that we wrote letters to when I was governor, but he refused to answer to that letter. You pressmen were aware of that letter where  I accused President Obasanjo on many occasions of corruption under his table, which he knows the truth and the international security agencies know that it was the truth that I told him. He (Obasanjo) is the least Nigerian to talk about morality in our polity."
While noting that Buhari had performed creditably to seek re-election, Kalu said: "Mr President had done a lot of job, but people might be thinking he is not doing anything. This country is difficult to govern and Buhari has held this country together. "People opened the Central Bank of Nigeria (CBN) and looted it and we are not talking about it. Buhari is the best messiah, every man has his own fault. I know Buhari for over 30 years. People used to say I am Babangida's boy and Buhari's friend, it is equal because both of them come to my village."
"One president felt that we stopped third term bid and he told me in my presence that I would kneel down on my knee for the rest of my life. Do I look like a thief to take N2 billion," Kalu remarked.
He, however, lauded Ooni of Ife, Oba Ogunwusi for what he termed his valuable support for Buhari, adding that, "I want to thank you for your unflinching support for our president. You and other Yoruba traditional rulers are following the dictates of the Holy Bible and Quran."
I also want to thank you for being a bridge builder for peace in Nigeria. I am pleading that you continue to support our president. No leader is perfect."
In his remark, Oba Ogunwusi described Kalu as a strong political stalwart and philanthropist per excellence, who had contributed tremendously to the human capital development in the country, recalling that he was "the voice of the voiceless" during his tenure as the former governor of Abia State