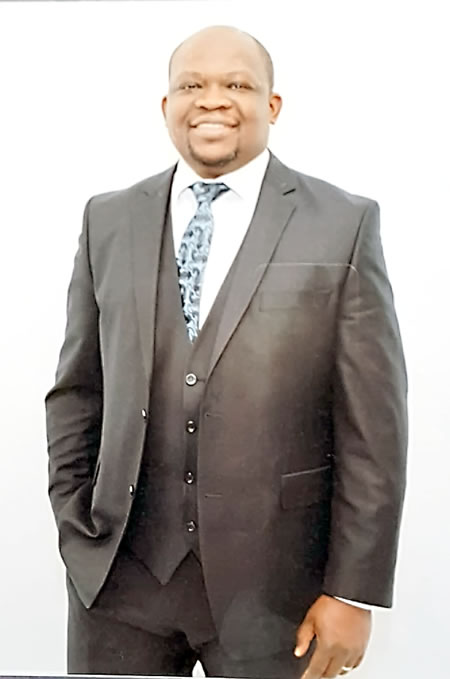 Dr. Busayo Ajayi is the founder of Ajayi Polytechnic, Ikere. In this interview on the three-year coronation anniversary of Oba Adejimi Adu Alagbado, the Ogoga of Ikere, he spoke about his relationship with the king, attributes he cherishes most in the king and what informed his decision to establish his Polytechnic in Ikere, among other issues. Excerpts:
What is your relationship with Oba Adejimi Adu Alagbado, the Ogoga of Ikere?
In one word, I will describe Oba Adejimi Adu Alagbado as a father; I got to know Kabiyesi just a few years ago. It was His Excellency, the present Deputy Governor, Professor Kolapo Olusola Eleka who is a passionate lover of education and supporter of progressive ideas that introduced us to Kabiyesi; the way Kabiyesi embraced us when he discovered that we were planning to start a polytechnic in Ikere made me to confidently describe my relationship with Kabiyesi as father and son relationship. He has been very benevolent to us and I hold him in high esteem.
You are described as a major stakeholder, what is your stake in the community?
We sited Ajayi Polytechnic in Ikere Town. Although I am not originally from Ikere but Kabiyesi Oba Adu Alagbado made us feel at home. He has been very supportive. The Institution has been approved by the Government. The polytechnic has been contributing immensely towards the development of the town. A lot of businesses have been generated through students and visitors drawn to Ikere by Ajayi Polytechnic. Ajayi Polytechnic is a private polytechnic established to raise giants through inclusive entrepreneurship and innovative technological education. At Ajayi Polytechnic, we are determined to train and produce technical and skilled manpower that will become industrial giants and providers of solution to economic problems of nations. Towards this end, we seek to provide education that will develop skills, abilities, entrepreneurial mindset and understanding attitudes in our graduates. We have evolved procedures that would inculcate acceptable work habits in our graduates in line with the best practice anywhere in the world.
What informed your decision to site the polytechnic in ikere?
We found a suitable place to start the Polytechnic in Ikere. The way Kabiyesi Oba Adejimi Adu Alagbado has been supportive and made us feel at home.
How would you describe the personality of Oba Adejimi Adu Alagbado?
Oba Adejimi Adu Alagbado is a phenomenal leader. Kabiyesi is a forward thinking and friendly leader. He is very passionate about the development of Ikere. I admire his dedication to the course of progress of Ikere. It is obvious that he has positively made a lot of impact to the development of Ikere within the last three years. Like the bible says, the glory of the later years will be greater than the former. The way Oba Adejimi Adu Alagbado is passionately working towards the development of the town; I am optimistic that many more development is still coming to Ikere.
What aspects or quality of his life, do you cherish most? 
I so much cherish his dedication towards the development of the town. I was amazed with his level of dedication and affection for the town. I also cherish him for being a peace lover.
What is your goodwill message to kabiyesi as he celebrates two years on the Throne of his forebears?
I am always excited to join your numerous admirers to say a happy three years anniversary on the throne to Kabiyesi. Your reign will continue to usher more immeasurable development to Ikere. On behalf of myself, family and Ajayi Polytechnic, we wish you many happy returns of the day. K'ade pe lori, ki bata pe lese irukere a di okinni Kabiyesi.
Can you give a brief about your background?
I am Dr Busayo Ajayi, the founder of Ajayi Polytechnic Ikere, Ekiti State. I had my early education in Nigeria and PhD in Entrepreneurship at the University of Essex, United Kingdom. I trained and worked as an Accountant in Nigeria and the United Kingdom before I fully diversified into the business world where, by the Grace of God, I have really distinguished myself.  I showed a rare gift in entrepreneurship early in life by establishing businesses when I was an undergraduate student in the University. I have since then continued to pioneer various businesses across the globe. I am passionate about developing people and initiatives that will rescue individuals from servitude and ravaging poverty. After obtaining my PhD, I decided to seek the face of God on the next thing to do, and in the process, received instructions from God to establish a polytechnic which would be a platform for God to raise industrial giants and train entrepreneurs that would make immeasurable generational impact.