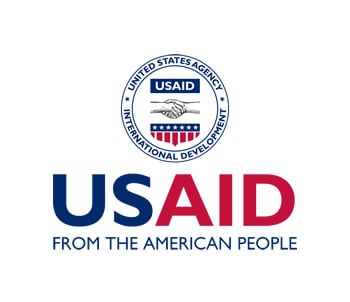 IN a determined effort to bring succour and promote happiness the Oando Foundation in partnership with USAID Education Crisis Response, ECR Wednesday distributed education starter kits to 1,508 Internally Displaced Children in Bauchi and Adamawa states.
Head of Oando Foundation, Adekanla Adegoke who stated this during the presentation of an award by the Bauchi State government to the Foundation, organized by the Bauchi State Government in collaboration with the State Universal Basic Education Board, held at the Government House, said that the Foundation 
is to mainstream no fewer than 60,000 out of school children across the country into formal education system and improve learning outcomes by the end of 2018.
He further said that USAID Education Crisis Response have partnered to mainstream internally displaced children from nom-formal learning centres to adopted public primary schools in Bauchi and Adamawa states, adding that the project beneficiaries are internally displaced children who have had their education disrupted due to insurgency, where attacks from extremists have forced over 2 million to flee their homes.
Adekanla Adegoke also said that the foundation had earlier supported 500 IDPs and mainstreamed them into Oando adopted schools in 2016.
He explained that "In Adamawa and Bauchi, the foundation has adopted 11 schools, constructed 21units of classrooms, provided furniture, sanitation facilities, established 3 solar-power, fully equipped ICT centres, trained over 100 teachers in subject knowledge competence and modern pedagogy".
"USAID's Emergency crisis Response, ECR provides access to informal and alternative education for children living in IDP camps as well as out of school children in host communities between the ages of 6 and 17 years," he said
In his address at the occasion, the Bauchi State Governor, Mohammed Abubakar said that he inherited a collapsed education system when he assumed office in 2015 and vowed that his government will give priority to basic education in the state.
He explained that it was incumbent on his government to improve public education as a deliberate policy of the government.
The Governor said that education gulped the lion share of the budget which has paid off as the state has recorded tremendous success in WAEC/NECO with a high percentage success of 27% in 2017 compared to 2015 when it recorded 3.5%.