NURHI reaches 1.24 million with contraception information in Oyo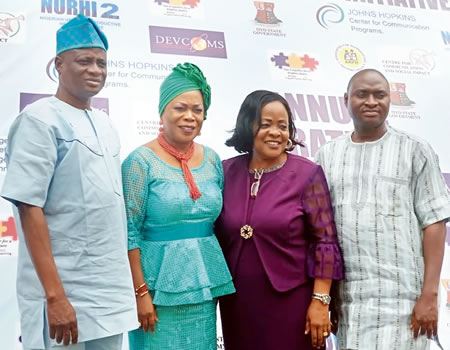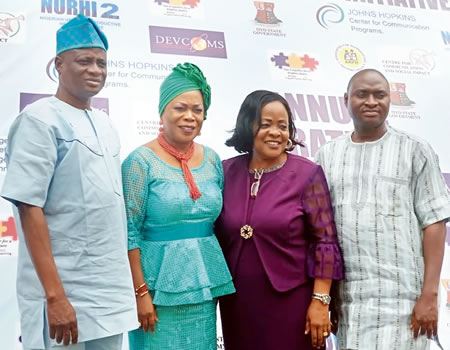 TO ensure family planning becomes a norm in Nigeria, NURHI said it had reached 1.24 million women with contraception and information on family planning since January in Oyo State.
Oyo State Team Leader, Nigeria Urban Reproductive Health Initiative (NURHI), Mrs Stella Akinso made this disclosure in an overview of year three annual review meeting of the organisation in Ibadan.
Akinso stated that 28,143 women were reached with contraception and information on family planning through NURHI's outreaches while 95,417 were revisited or new acceptors of family planning at health centres in the state.
ALSO READ: Toyota unveils new generation Camry in Lagos
The improved uptake of contraception and consequently the increase in the contraceptive prevalence rate in the state to 37.4 per cent, she said was also linked to different interventions by the body such as its social mobilisation had also reduced the myths and misconceptions on family planning.
According to her, the hisses that clients had against family planning providers had greatly reduced so people are more willing to refer friends to family planning service providers in their communities and health facilities.
However, Mrs Akinso decried quackery in family planning services, which she said had now become a big challenge.
"We are losing out to quacks; people are providing services in the back door, and not reflecting on the state's contraceptive prevalence rate. We are beginning to see new complications with implants and intrauterine contraceptive devices (IUCD) due to quackery," she added.
She, highlighted, other challenges against family planning in the state to include acute shortage of family planning providers due to an embargo on recruitment and lopsidedness of posting of staff.
Oyo State Commissioner for Health, Dr Azeez Adeduntan said NURHI's 72-hour clinic make-over had transformed many facilities and as such the government will be copying the model to transform its other health facilities in the state.
Adeduntan, who spoke through the acting executive secretary, Oyo State Primary Health Care Board, Dr Lanre Abass, assured that more money will be voted for boosting family planning services at the state and local government levels.
He said the government in support of family planning trained 50 health workers on long-acting reversible contraceptives, carry out family planning outreaches, produced IEC materials among other things last year to boost family planning services.
To further ensure sustainability, he said another 50 health workers, including nurses and community health workers would be trained on long-acting reversible contraceptives by September.
This, he said would be supported with two consignments of family planning service consumables to be distributed to all centres and so stop women from being charged for assessing family planning services.
Programme Director, Development Commuications (DEVCOMS), Akin Jimoh, said although awareness and usage of family planning had increased, the review was important to improve on NURHI's objective of making family planning the norm in the state.