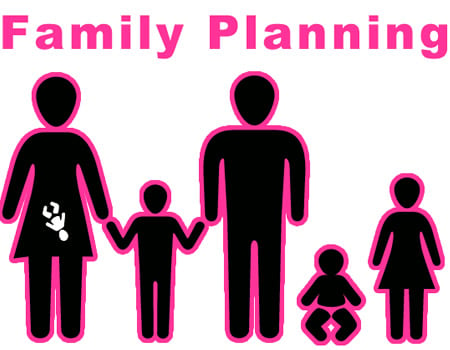 In a bid to increase the level of awareness of family planning and other related issues, the Development Communications (DEVCOMS) Network in collaboration with Nigerian Urban Reproductive Health Initiative (NURHI), has inaugurated a media forum for the dissemination of information on family planning service in Oyo State.
DEVCOMS Programme Officer, Omobonike Adebayo at the inauguration of the forum, stated "this is in recognition of the critical role the media play in agenda setting on matters of national interest".
According to her bridging the information gap was essential given Nigeria's huge population that is fuelled by its high birth rate and low contraceptive prevalence rate.
"Without good family planning, this can be a huge burden with resultant poor health indices such as high maternal and infant deaths," she added.
Earlier in his paper titled "Family planning budget allocation and timely release- The great imperative", The Medical Officer of Health, Akinyele Local Government Area and immediate past Chairman Nigerian Medical Association (NMA) Oyo state chapter, Dr. Muideen Olatunji described family planning as a veritable tool in reducing maternal and child mortality.
Olatunji noted that Nigeria is of critical importance in global maternal and child health goals, adding that strengthening advocacy on family planning budgeting will ensure approval and support for family planning grows among state governors and other legislators.
With Nigeria having the tendency to be the third largest country in the world by the year 2050 at its growth rate, he said that family planning must be put in the front burner of government programmes to ensure its effective implementation and sustainability.
He declared: "Government must devote a substantial amount of money to implement family planning programme. Health workers must work in close collaboration with the Ministry of Budget and Planning to ensure that budget process is followed and that budget defence is followed thorough."
Oyo State Team leader of NURHI, Mrs Stella Akinso urged increased funding of family planning by government, saying that its dividends like reduced deaths of mothers and children makes, make such an investment a wise spending.
Without proper funding, she said Nigeria will never be at par with other countries whose contraceptive prevalence rates are over 60 per cent and a lower mortality rates.
She, however, said that the media forum on family planning was expected to help ensure that government focus on ensuring effective and sustainability of family planning services in the country.
"If we begin to focus and address family planning, we will be able to improve the standard of living of our women. Apart from reducing maternal mortality, when a woman dies in pregnancy, the possibility of the baby living is only 50 per cent.
"In less than 25 years we will be over 400million people and so we need to let the government know that things are not working the way they should work and therefore we need to refocus and redirect our attention and prioritise."