Nuclear proliferation: Why North Korea is under UN Security Council sanctions — Experts
• Plus need for countries to enforce resolutions
After the Democratic Peoples Republic of North Korea (DPRK), broke the Non-Proliferation Treaty (NPT) it was signatory to in1985,
the United Nations (UN) Security Council passed resolutions and adopted nine major sanctions against DPRK in a quick response to the country's illegal nuclear and missile activities since 2006.
Taking a look at the illegal missile activities of North Korea, as of 30 November 2017, it had carried out 117 tests of strategic missiles since its first test in 1984, out of which 15 were carried out under the rule of the current leader's late grandfather, Kim II-sung, and later,16 under his late father, Kim Jong-il, and under Kim Jong-un, the current leader, it is believed, over 80 missile tests have been carries out.
In some of the tests, security reports indicated a number of offensives had taken place, either as the firing of short-range missiles or long-range ones towards South Korea.
Consequent, upon these DPRK offensive gestures and to prevent any unforeseen offensive action, the UN Security Council, in each of its resolution, while condemning the North Korea's nuclear and ballistic missile activities, it also called on the country to cease its illicit activity, which violates previous UN Security Council resolutions.
Shedding light on the UN Sanctions against DPRK, a US official, while addressing African journalists who had visited the country on the US foreign policy towards denuclearization at the Korean Peninsular, in New York City, on Thursday, said, all the UN resolutions were unanimously adopted by its Security Council.
He explained that the UN Security Council Resolution 2087, containing references to acting under Chapter VII, Article 41 of the United Nations Charter, was adopted unanimously on January 22, 2013, after it recalled all previous relevant resolutions on the situation concerning North Korea, including resolutions 825, (1993); 1540 (2004); 1695 (2006); 1718 (2006); and 1874 (2009).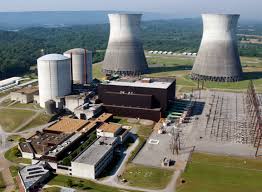 Further briefing the journalists who had embarked on a media tour programme of the US and South Korea, in a trip sponsored by the United States Embassy, South Korea, Seoul, the US official said that the resolutions also gives the UN member states the authority to interdict and inspect North Korean cargo within their territory, and subsequently seize and dispose of illicit shipments.
This, because it was discovered that DPRK still get involved in a lot of illicit oil and coal deals on the sea, exchanging vessels, with accomplices on shore inspire of the UN sanctions, while it also engages in arms trades illegally, feigning identity of nationals who help in taking the goods across borders.
ALSO READ: Police clash with yellow vests protesters in France
However, he made it known that, the reductions were not directed at making the people of the country suffers over certain restriction, but and not entirely ostracising DPRK from further involvement in the botched agreement as critics may think,, he said it also called upon the country to rejoin the nuclear NPT, which it had earlier consented in1985 but withdrew from the treaty in 2003 after it was confronted by the US that the country's leader, Kim Jong-un was pursuing an illegal uranium enrichment programme.
Similarly, in the media tour being anchored by Meridian International Center, a Washington D. C.-based non-profit organization, dedicated to promoting international understanding through the exchange of people, ideas and the arts, the US official said, the UN Security Council had also called for North Korea to return to negotiations in the Six-Party Talks, with countries including, South Korea, North Korea, Russia, China, Japan, and the United States.
At the Six-Party talks which took place between 2003-2009, the US official informed that the participating countries came up with a joint statement on denuclearization, which forced the North Korea to dismantled its plutonium-producing reactor, though it has subsequently restarted the reactor.
This, he said made the United Nations monitor implementation of North Korea sanctions through the 1718 Committee, established by Security Council Resolution 1718 in 2006 and a Panel of Experts, established by Security Council Resolution 1874 in 2009. The panel produces regular reports to the Security Council on the status of the sanctions and enforcement.
Officials of the US government who spoke with journalists were of the view that the North Korea's nuclear programme had accelerated in recent years, and tension further rose following the extravagant threats which was traded by US and North Korean leaders in 2017, stoking fears across the Korean Peninsular and beyond.
Likewise, intelligence assessments as well as the statements of Kim Jong Un and other North Korean officials have suggested that North Korea's nuclear ambitions have not been laid to rest, but a little relief came following improved relations between Supreme Leader Kim Jong Un of North Korea and President Moon Jae-in of South Korea, with their respective teams offering hope of a solution to the conflict which tore the region in two seven decades ago.
US President Donald Trump who has been interested in a peaceful resolution, has personally been leading discussion on denuclearization of Korea Peninsular, and further to his efforts at diplomatic resolution of the crisis, in June 2018, he met with Kim Jong Un in Singapore to discuss the North Korean nuclear programme, and this made it the first-ever talks held between a North Korean leader and a sitting US President.
To further their discussions, Trump and Kim Jong-un met again in Hanoi in February 2019 to continue talks, but experts have rated results achieved on the Hanoi Summit which ended abruptly low, with no deal, raising several questions on the future of United States-North Korea relations which seems to remain uncertain.
However, with negotiations going on, the UN has not relaxed sanctions against the North Korea, as security experts have also suggested steps through sanctions to deescalate nuclear flashpoints at the Korean Peninsular, which became effective from June 2017.
The steps expected to be taken are to be pursued by all parties to reduce the risks of nuclear use in the region as they strive for a more comprehensive agreement, which include: "Refrain from nuclear threats and adopt nuclear no-first-use statements;" Fully and consistently implement communication links between DPRK and ROK military leaders; and to "Refrain from provocative military actions that could escalate to nuclear conflict."
Others steps include the need to: "Reaffirm the September 19, 2005 Six-Party joint statement on denuclearization;" "Expand and enhance Track II discussions by North Korea, the United States, and other regional states;" "Pursue a permanent peace regime and establish US-DPRK diplomatic relations;" "Implement progressive North Korean sanctions relief and economic assistance in parallel with progress on denuclearization."
But it has been projected that, "without substantive negotiations, US-North Korea relations could easily return to the aggressive rhetoric that the world saw in 2017, and it could have a worse ending," the reason security officials who are in the know said, proactive actions are needed from member countries of the UN to enforce denuclearization policies against the "repressive North Korean regime." The next meeting of both presidents of the US and DPRK will further give a direction on progress made so far.