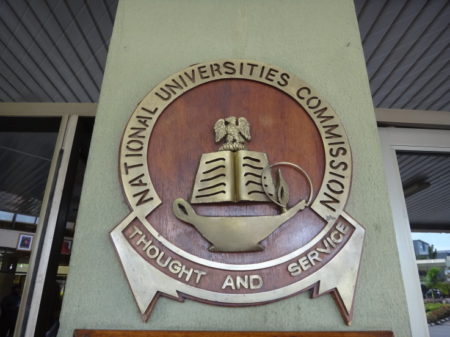 THE National Universities Commission has disclosed that it is developing quality assurance protocol for Open and Distance Education in Nigeria, signalling the readiness of the Commission to lift the ban on distance learning in Nigerian universities.
Executive Secretary of NUC, Professor Abubakar Rasheed made this known in Abuja on Monday while speaking at a two-day retreat, organized for all Vice Chancellors of Nigerian Universities as a way of sustaining the periodic review of the challenges confronting tertiary education.
He said the protocol being developed by a team of experts, when completed, would enable the Commission to properly regulate the Open and Distance Learning (ODL) in Nigerian universities when the ban is lifted.
Rasheed, therefore, charged the conventional universities in the country to accelerate efforts at introducing open and distance learning wings in order to expand access to tertiary education in the country.
He said: "We want to encourage our conventional universities to introduce Open And Distance Learning wings. We are working on developing the protocol for Open and Distance Learning so that we can have a quality distance learning education," he said.
He noted that the high number of applicants for university education annually coupled with the population explosion, open and distance learning holds the future for tertiary education in Nigeria.
He, however, said the Commission would not allow 100 per cent online distance learning programme so as to give room for fraudulent individuals to make a caricature of university education in the country.
ALSO READ: EKITI DECIDES: How parties stand in the districts
He insisted that the Open and Distance Learning would be complemented by face-to-face interaction in order to ensure the quality of products of the system.
NUC boss added that the Commission is re-engineering the universities curriculum in response to the needs of the nation.
Rasheed noted that for a successful tertiary education delivery in the country both private and public universities will have to come together as one and reinvent themselves in order to progress.
While stressing the need for a continuous review of tertiary education, Rasheed said: "Our system is growing. With over 164 universities with about 2 million students' enrolment and over 60,000 academics in the system, we have a very expanding system that we need to become more regular with our review."
On the consistent rumours of Nigerian universities being ranked, Rasheed said the commission has not offered any ranking of universities, adding that the official ranking of all Nigerian universities would be released next year when all the accreditation might have been done.
He further challenged universities to come up with new programmes saying that the commission is ready to partner with them in order to move forward.