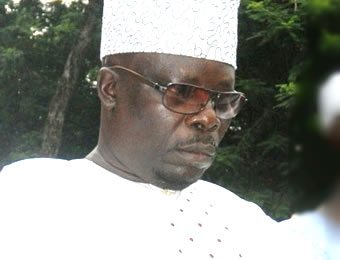 THE Nigerian Supreme Council for Islamic Affairs (NSCIA) has congratulated Nigerian Muslims and the entire Muslim world on the occasion of the 1438 AH Eid al-Adha celebrations.
The organisation, headed by the Sultan of Sokoto, Alhaji Muhammad Sa'ad Abubakar, said this year's celebrations were particularly significant with the occurrence of three sermons (khutbah) within the span of two days — the khutbah of 'Arafat on Thursday, 9 Dhul-Hiijah, 1438 AH (yesterday) and the khutbahs of 'Eid and Jumu'ah today, 10 Dhul-Hijjah, 1438 AH.
In a statement signed by its Deputy Secretary-General, Professor Salisu Shehu, the NSCIA said these were great days every Muslim should reflect and use the "rare opportunities and virtues they present" to invoke the mercy of Allah and His blessings.
"Fellow servants of Allah, it is imperative to remember what 'Idul Adha symbolizes — piety. This act of godliness, as exemplified by Prophet Ibrahim, calls for perpetual sober reflection, submission to the will of Allah, and sincerity of purpose from all of us. Allah says, "It is neither their meat nor blood that reaches Allah; it is your piety that reaches Him" (Q 22:37).
"On this note, we urge all Nigerian Muslims to continue to be good ambassadors of Islam as we continue to promote and embrace peace, justice and righteousness, which are the hallmarks of our religion.
The Council beseeches Allah to restore peace and stability to all the troubled parts of our great country and the entire world. We also pray unto Allah to grant our President, Muhammadu Buhari, sound health and wisdom to be able to steer the affairs of our beloved country Nigeria to greatness," the statement said.
Dawud Akinola
The Aare Musulumi of Yorubaland, Alhaji Dawud Akinola, particularly described the celebration on a Friday as an excellent opportunity to earn bountiful blessings of Allah.
He called on Nigerians to imbibe the spirit of the festival by being always ruled by fear of God in all their undertakings and being submissive and grateful to Him.
The Muslim leader equally called for sacrifice on the part of the leaders and the led so that the country could move forward.
In a statement signed by the Secretary to the Aare-Musulumi-in-Council, Alhaji Kamorudeen Aderibigbe, Akinola expressed gratitude to Allah for another opportunity for him and millions of other Muslims the world over to celebrate Eid al-Adha.
"I am particularly grateful to Allah for making it possible for our leader, President Muhammad Buhari, to recover from his illness and return safely to Nigeria. I pray Allah to bless him with long, quality life and the grace to better the life of Nigerians.
"I congratulate our spiritual leaders, the Imams, and the Alfas as well on witnessing this year's Eid-el-Kabir.
"I seize this opportunity to remind us all of Allah's words in Chapter 22, verse 37 of the Holy Qur'an, which states that, 'It is not the meat of your animals nor their blood that reaches Allah; it is your piety that reaches Him'.
"In essence, we should always be guided by fear of Allah in all our undertakings as the sacrifice establishes that Allah made the animals submissive to us so that we too can be submissive and grateful to Him.
"I appeal to all believers to live in line with the spirit of the Sallah of sacrifice and live in harmony with others.
"I pray Allah to empower the government to overcome the various challenges before us. I ask Allah not to deny us all the reward of the season."
Soun of Ogbomoso
The Soun of Ogbomosoland, Oba Jimoh Oyewumi, in a goodwill message signed by his private secretary, Toyin Ajamu, use the occasion to condemn those he described as propagators of hate campaign in the country.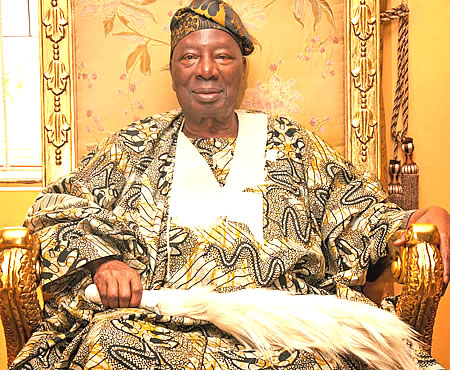 He said Nigerians, regardless of tribal and religious differences, were known to be peace-loving, law-abiding and accommodating.
While urging religious and political leaders to caution their followers and supporters against making inflammatory statements against any tribe, Oba Oyewumi tasked government at all levels to live up to expectations by providing succour to the masses so as to avoid crime, violence and other forms of social unrest.
"We praise Almighty Allah for giving us the grace to witness yet another Eid-el-Kabir.
"Let us celebrate the festivity by embracing piety, alms-giving, love and selflessness in our daily lives. Islam is a religion of peace and as such, we should be our brother's keeper at all times.
"Nigeria is a blessed country and we can only maximize its potentials if we continue to live together as one big family," the traditional ruler said.
Akinlabi Olasunkanmi
A former Minister of Youth Development, Senator Akinlabi Olasunkanmi, advised the faithful to remember to pray for "our leaders" to rule with the fear of Allah and ensure equity, justice and fairness among the different ethnic groups in the country.
According to the former senator for Osun West Senatorial District, this is the only way to engender confidence in the people and assure the government of cooperation, peace, unity and "full recovery of our economy."
Olasunkanmi called on all Nigerians to live in harmony with one another and imbibe the true spirit, lesson and importance of Eid-el-Kabir which, according to him, are sacrifice, love, giving and sharing.
The former minister used the opportunity to pray to Allah to strengthen President Muhammadu Buhari and give him good health to enable him to steer the ship of the nation successfully.
He observed that in order to surmount the current economic challenges, the citizens must exhibit commitment to the cause of one, united Nigeria "under agreeable restructuring" and cooperate with the authorities to enable us come out stronger as a nation.
MMWG
The Muslim Media Watch Group of Nigeria (MMWG) has called on leaders in the country to reflect on the origin of Eid-el-Kabir and resolve to make sacrifices for the good of the people.
In a statement by its National Coordinator, Ibrahim Abdullahi, the MMWG said: "The Festival of Sacrifice we are celebrating has a lot of lessons to teach leaders and followers. These include steadfastness, sincerity of purpose and true service to the people.
"The current political dispensation in Nigeria has turned service upside down as those who should serve the people are now being served by the people in spite of their stupendous wealth.
"Most of our elected and appointed public functionaries see public office as sources of wealth. Thus, they get to office and start accumulating wealth illegally to the detriment of the people that they out to serve without caring about the punishment and the wrath of Allah on them. This is the basis of our corrupt tendencies.
"To this end, services to the people remain undelivered or poorly delivered as the nation has limited resources with lots of demands for socio-economic services to the people.
"Citizens of this country have been suffering a lot due to no fault of theirs but due to the bad system we are running, the materialistic tendencies of the elites and inability of those in political power to damn the consequences of evolving a new order for our survival and progress of the country.
"On this auspicious occasion, therefore, our leaders should stop sending messages of what they do not practise to us during our festivals, as example is better than precepts.
"What they need do is to give us solemn apologies on their failures so far, and renew their pledges of giving us a new social order within a short-time that will move Nigeria from the current state total dissatisfaction to state of blessing and abundant prosperity."
Oyo MMPN
The Muslim Media Practitioners of Nigeria (MMPN) in Oyo State has enjoined Muslims in the country to coexist peacefully with adherents of other religions.
The state chairman of the group, Alhaji Ridwan Fasasi, in a statement in Ibadan on the occasion of Eid-el-Kabir, urged Muslims to see others as their brothers and sisters and relate peacefully with them.
The Oyo MMPN chairman emphasised peaceful coexistence as part of Islamic ethics as, according to him, Prophet Muhammad as the leader, in Madinah, did not only live peacefully with others but was just to them, irrespective of their tribal and religious affiliations.
Alhaji Fasasi admonished Muslims to imbibe the spirit of faithfulness, obedience, love, kindness and equality that Eid-el-Kabir celebration stands for in their day-to-day activities.
While calling on Muslims to use the festive period to pray for the country to overcome its security and economic challenges, he appealed to the leaders to fear Allah in their undertakings.