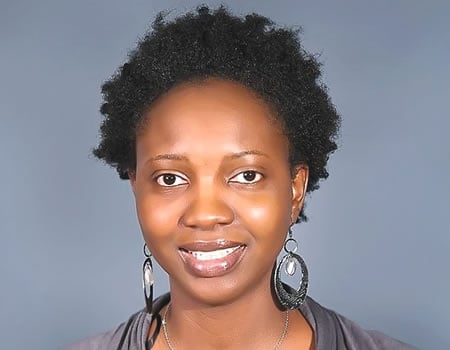 Olabisi Emenanjo, a healthcare provider based in Maryland, United States of America (USA), is the founder of Community Health Advocate (CHA), an educational not-for-profit organisation dedicated to increasing awareness of chronic diseases and promoting preventive medicine through young adults' programmes and community health development, with the purpose of improving the quality of personal health around the globe. In this interview with SEGUN ADEEKO, she speaks on her passion for helping people live a healthy lifestyle.
What informed your choice of career?
I have always loved solving problems, turning theory into action and I am also a curious interrogator of data. I chose my career as a healthcare provider because it is the best and highest pursuit of a life's work for someone like me who loves solving problems, relating to and being encompassed by stories of humanity. I have been practicing medicine for almost 15 years now and nothing gives me greater joy than to help prevent disease, while helping individuals adopt healthy lifestyle behaviours.
How will you rate healthcare services, HIV/AIDS awareness in Nigeria as compared to other countries you've been to?
One of the reason I started my NGO was due to the frustration I felt from the horrid stories I heard and read of people dying from preventable diseases caused by negligence from healthcare services in Nigeria. Nigeria's healthcare services, depending on who you are asked. It's not the worse in the world but it could be much better.
One of the most important aspects of a good healthcare system is the "access" to basic health services especially to the vulnerable populations (children, pregnant women, elderly, people living with disabilities, the sick, unemployed and retirees), which is lacking in Nigeria.
According to AVERT, Nigeria has the second largest HIV epidemic in the world. Although HIV prevalence among adults is much less (2.8%) than other sub-Saharan African countries such as South Africa (18.8%) and Zambia (11.5%), the size of Nigeria's population means 3.1 million people were living with HIV in 2017. It is estimated that around two-thirds of new HIV infections in West and Central Africa in 2017 occurred in Nigeria.
This was why CHA was birthed; we believe that in order to tackle this epidemic we have to start with the youth by creating awareness and teaching them prevention rather than treatment of these communicable diseases like HIV. The delivery of evidence-based preventive services to young adults provides an opportunity to reduce morbidity and mortality rates. CHA believes this can be achieved by decreasing health-damaging behaviors prior to the onset of chronic illnesses, and encouraging healthy lifestyle habits. Because young adulthood represents a critical stage when individuals begin to assume responsibility for their personal care, it is the ideal time to create awareness of the relationship between lifestyle and chronic diseases, and encourage healthy lifestyle choices.
You have been going to Nigerian secondary schools for HIV/AIDS awareness talk? What actually motivated you into what you are doing?
There are other sections of healthcare in Nigeria that I would love to get involved in, but my heart has always been with the young adults. I grew up in Nigeria and I have always wanted to give back in any way I could. I gravitate towards helping and giving back to young adults because I remember feeling lost and hopeless while growing up and I want to be a source of hope to young adults, especially those in unfavourable environments. Our programme does not only educate these young adults on HIV, Sexually Transmitted illnesses and other chronic diseases, we also encourage and empower them by giving them the tools and resources needed to succeed in life. Nigeria follows South Africa as having the second largest HIV burden in the world. Adolescents and young people make up 31 per cent of the entire population of Nigeria. "Data from the Nigeria AIDS Control Agency (NACA) put the prevalence of HIV at 4.2 per cent  for young people aged 15 to 24. Recent estimates put the number of adolescents- aged 10-19 years- living with AIDS to be 160,000. National data also suggests that 40 percent of all reported new cases of HIV occur in young persons aged 15 to 24 which is the highest when compared to other age groups". These statistics are my motivation in bringing CHA to secondary schools in Nigeria. We need to be proactive and catch these young ones now. Engaging in preventive medicine can help stop illnesses before it happens. Research has also shown that educational campaigns that encourage prevention and people to talk openly about their illness can not only prevent illnesses, but also remove stigma and encourage people to seek treatment sooner.
How has the journey been since you started this awareness programme in Nigeria?
CHA's journey has been both challenging and rewarding at the same time. It has been an interesting journey so far and it has been great to see the true spirit of Nigerians especially the young professionals. CHA operates mostly with the help of volunteers and it has been heartwarming to see young professionals step up and volunteer their time and resources in educating the youth in Nigeria. CHA has been able to reach and educate over 5,000 students in the past year and our goal is to reach 10,000 students in the coming year.
As an international healthcare provider, what advice do you have for young ones, especially the girl-child?
I know it can be hard and confusing at this stage of life for these young girls when they are trying to figure out who they are and they want to fit in with their peers; I went through the same process but I overcame it. My advice would be 'Don't give into peer pressure," it sounds like a cliché but trust me as an adult you'll be thankful you stood up for yourself and your morals. Also find a passion that you truly enjoy and find your inner warrior. You are going to go through a lot in your life that will test your strength, test your patience, make you want to give up hope, and even make you lose yourself for a while. That's okay, it is part of life, and as long as you don't give into that weakness, but take care of yourself, you'll find out just how strong you are. When you actually overcome obstacles, with even an ounce of grace, humility and appreciation for yourself and your strength, you'll evolve into this amazing, strong gem that can conquer anything the world brings her way.