Not yet Uhuru for youths in politics
There was much passion and frenzy about the Not Too Young to Run Act, when it was passed by the National Assembly. Individuals and groups saw it as one of the best thing to have happened since Nigeria restored civil rule more than 20 years ago. What became the icing on the cake was the frills and thrills that characterised the assent of President Muhammadu Buhari of the law before the klieg light, with the president effusive about the historic event and piece of legislation.
Surrounded by 36 young Nigerians representing the 36 tates in the country, Buhari had used the occasion to underscore the prime place of the Nigerian youth in nation-building and his commitment to their wellbeing by securing their future.
The president said: "You are undoubtedly Nigeria's most important resource – not oil, not agriculture, not solid minerals – but you and all of us. Your energy, intelligence and talent Ware what will drive and develop Nigeria, long after we are all gone. This is an opportunity for me to affirm that this administration will continue to do everything in its power to make Nigeria work for you." However, the president said they should put their ambition in abeyance until after the 2019 general election when they can fully latch on the opportunities created by the law. But the counsel did not discourage a lot of younger politicians from throwing their hats in the ring. It was against this backdrop that some analysts and commentators, in these interviews by SUNDAY ADEPOJU, revisit the legislation, its potential and perceived lacuna: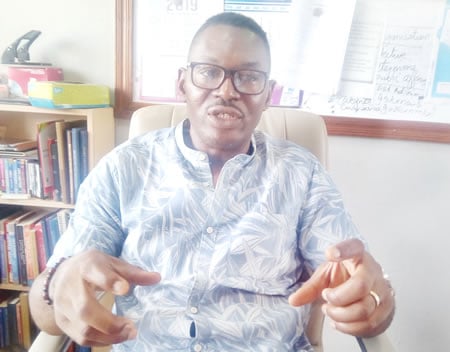 Old politicians still fix their kids in positions —Aiyede
Professor Remi Aiyede, Department of Political Science, UI specialises in political institution, governance, public policy and administration.
What is your assessment of the "Not-too-young-to-run" Act?
Well, there has been a lot of excitement about it. There were a lot of voters, who registered to vote during the 2019 general election. So, many people within the youthful age range signified interest at political parties' internal level and the general election. A lot of ground is yet to be covered in the significant political offices. It is not just about being able to run; it is also more about having the required resources and capacity to run effectively and win positions.
Generally, do you think we have a large percentage of youths occupying elective positions after the elections?
Though I do not have the accurate statistics of the number of youths occupying elective offices at present, generally, what we find is that the race is still for the old and the elderly, rather than for the young. How many of those occupying positions at present are youths? How many governors, senators, members of the House of Representatives are youths? There are no governors that fall below 45 years of age. I'm saying that it is not sufficient to have a policy like that; there must be a supporting means of empowering those who are expected to take advantage of that law to be able to do so effectively. It is just like we are talking about human rights. We have freedom to stand for elective positions.  For instance, sad enough, the amount to obtain forms for the signification of interest alone in the Peoples Democratic Party (PDP) or in the All Progressives Congress (APC) is beyond the middle class people in Nigeria. The average Nigerian cannot think about that at all. If a youth will get sufficient support on who is going to sponsor him or her, this is difficult. It is even going to be difficult for a middle-class youth to run. What we have ended up doing, in most cases, is that we have godfathers, who will pay and expend their resources if really the youth wants to win. So, indirectly, the godfather will be controlling and ruling. That is always the case in this country. I know of my colleague, who contested for a senatorial seat. In his party, they demanded for about N10 million at the internal democracy stage. He raised such money and still spent more. Yet, he could not win the ticket. So, it is not just about bringing the age requirement down; it is more about empowering people.
And if you look around, there is no significant change. Of course, it is only those who have resources. And sometimes, age matters plus resources. A youth will need to get resources and plan before trying to invest huge resources into politics, all in the name of age reduction for elective positions. Now, there is a structural problem within the parties themselves. There are gatekeepers within the political parties. One cannot rule out the fact that the financial requirements and non-refundable payment that one has to make in order to run for an office is not part of the processes of gatekeeping. Political parties have a way of screening away some youths, going by the huge fee of nomination forms.
The complexity of our politics is also a factor to be considered. We have people who will also want to buy votes. The political arena is more complicated than just about age. So, if they say a 30-year-old man can run an election into the Senate, it can't work. Candidates need some financial muscles and resources to be able to do that successfully. That is even for the young people who are privileged. What about those who are not privileged. I tell you in many homes, at the age of 30 and above, they are still dependent on their parents as a result of youth unemployment that is widespread in the country. Even, where you have employment, the situation is not what you can describe as gainfully employed. Some of our youths are living from hand to mouth in this very harsh economic environment. So, I think they passed the Not too Young To run Bill because they knew it was to be of very limited consequence. If it was going to make young people compete with the much more elderly people in the political arena, they would not pass the bill.
You have highlighted what I perceived lacuna in the law. What should be done to make the law effective in terms youth participation in governance and government?
Empowerment is key. The government should pay maximum attention to unemployment. Secondly, the political parties should make access to those offices at primaries' level free for the young. It has also been recommended that certain requirements should be waved for women aspiring for political offices. The same way certain requirements should also be waved for the young people if truly the system wants them to run, win and rule. The political parties can also reserve some measures of sponsorship for the young people, even including young women. These are the practical ways we can support the Act for maximum positive effect on the target of the law: the young people. But the most important is that the political parties must reserve certain positions for them. There are lot of practicable policies that can be used to encourage young people to run and win elections.
Then, will you also recommend that there should be a maximum age limit for those contesting elections in the country?
It will be a good policy. Take, for instance, the regular job that we do. At 70 years of age, I'm going to retire. A lecturer or a worker, who is not a professor, retires at 65 for now. And the reason for extending the retirement age to 70 is that they found out that some of us are still active even at 70 and beyond. But this is not in all cases. Now, talking about political office holders, especially president and governor, it requires some level of activeness and strength even beyond what people may think. We can't deceive ourselves. As we grow older, our physical strength diminishes. And we need to recognise that and allow those youth with fresh blood to get to these political positions and take up responsibilities when they are still young and vibrant. And their level of innovativeness, working long hours is great. When you are 70 and close to 80 and you're still going for the office of president, something is wrong with us. In our country that is still developing, we need people who are dynamic and innovative to mantle leadership positions. If you go to the National Assembly, what do you see there? Most of the time, some of the law makers are sleeping. I think we need to re-think the age issue. So, when we talk about "Not-too-young-to-run", we also need to talk about "Too-old-to-run."
Will you suggest that student unionism be a factor in strengthening the" Act?  nd what is your advice to the student population?
In fact, the law revolves around student unionism. The student union leaders need to be above board. They must be focused and committed to the vision and goals of their various institutions. They must try and find their roles within that context of national politics. It will be a training ground for upcoming politicians.
What will be your assessment of the performance of the small proportion of the youths fortunate to be elected into offices; how will you compare them with older politicians?
I can't say there is anything significant. When you also say young people, you must also be conversant with the question: where are these young people coming from? You have a few from privileged homes, who do not even have what it takes to shoulder the responsibilities of governance. What do you expect from such people? So, when we are talking about Not-too-young-to-run, we must also recognise the fact that there is no level-playing field. The categories of youths are diverse. What we found out is that old politicians are the ones establishing their kids in those positions. What we have is about older politicians taking advantage of Not-too-young-to-run to put their children in those positions of power. That's why I said that, in terms of ensuring diversity, we must know that 'youth' is not a homogenous category. We have class, educational status, economic status, and so on. In a nutshell, we must recognise that it is only the young ones, who come from privileged families that can scale through. Some of the youths in power are the children of established politicians. Many of the youths in power come with no requisite experience of industry and politics. We do have these as part of the challenges. Now, whether at the student union level in higher institutions or even in public or private organisations before they begin to participate in politics, the problem has, still, not been solved. That is why in the not-too-distant future, people will begin to ask questions on the differences made so far by the so-called youths in power. But, the fact is that the diversity of the youth population has actually not been reflected in those youths, who are currently in power.
What is your advice to the young in and outside government now?
My advice is that, for as long as they have ambition to go into politics, they must be open to acquiring the appropriate training and capacity building exposure in order to excel in the government offices. So, it is not just about the position; it is about occupying the office effectively; having the appropriate skills, dispositions and attitudes, as well as recognising the vision that are laid to the promotion of the Not-too-young-to-run Act in the first place. It is not about putting young people in the positions. It is about representing the young by putting the agenda of the youth first as priority. If youths are in power and they are not addressing the problems confronting the themselves, then, the goal has not been achieved. They need toconnect with other youths in order to meet their needs by making policies that will favour the teeming youth.
————————————————-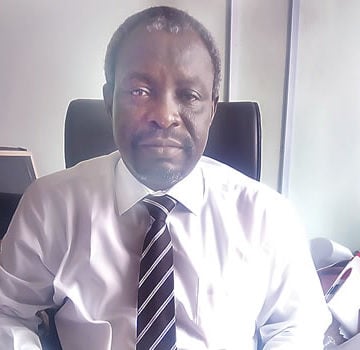 Anyone under 30 that takes politics as career is a political jobber —Akintayo
Dr Oluwole Akintayo, Department of Law, Faculty of Law, UI, is an expert in Jurisprudence
What does the Act seek to achieve?
In simple and clear terms, it is just meant to lower the age requirements of contesting for political offices. What this has provided is to say that people of lesser age can participate by vying for positions through elections.
Will you say that the law has achieved its purpose?
Not quite well. Even though we have some young men in the legislature, especially in the state Houses of Assembly, the old forces are still very much in charge. If you look at the process of emergence of candidates, it is lopsided. I'm aware of political parties that fielded very young candidates. The two major parties in the country are still calling the shot. Young people were not able to emerge as candidates in the two major political parties, the All Progressives Congress (APC) and the peoples Democratic Party (PDP).
What will you say were responsible for the few number of youths that were fielded by the major political parties during the last elections?
When we look at the issue of political organisations and mobilization, we realize that some people have been in politics since 1999 and even before then. Some have taken positions in the political parties. So, when you look at the challenges confronting a young person, existential issues: unemployment among other challenges come to play as an impediment for the youth harnessing their full potential. Some of our youths are the ones fending for themselves. Now, if a youth in such category decides to vie for an elective position, is he making politics a career? It is an irony for many youths to see politics as a career. Anyone who falls below age 30 and who takes politics as a career is nothing but a politicaljobber, so to say. Our young people need to acquire more skills and competence to be able to fit well in any position of responsibility. So, a young man faces existential problems. One thing that young people have actually not realised is that younger people are more than the older people. If the younger people can team up, they will always dominate the positions of power. They have the population and they can turn the table of election to their advantage. You'll also realise that our core values need to be strictly adhered to. We have the values of honesty, integrity, and so on. The issue of interest also comes in. Many of our youths' interest centre on sports, entertainment and all that.
Would you have recommended the bill initially and what modifications will you suggest now?
Yes, because what people have said about "Not-too-young-run Act" is not actually significant. We must acknowledge that this is not the first time that the issue will become public. At a debate, then, the Constituent Assembly, otherwise called the Constitution Drafting Committee (CDC), in 1975/76 looked at the issue. The late Chief M.K.O Abiola, made a case that there should be no minimum age for elective position. The youth must be prepared. Someone said that the worse thing that you can do to a person is to give him responsibility for which he is not prepared. There must be period of preparation. So, if you are saying someone must be 35 years old because before he contests for presidency, it is still not commendable. The age 35 is, even, not small. In this country, we need people that can think about the future. Not just those who are already in their departure lounge. The challenges facing average youth are enormous and they are expected to project into the future and work towards Nigeria of their dream.
I still want to emphasise that it seems the youth are not getting it right. They do not recognise their strength. They are more than the old people, according the last census report. When they are ready, they will ride on the advantage of the population they have. The question now is that how do the youth organise themselves to take over? The only thing that is lacking is how to organise themselves as a formidable force.
Are there other tips that can help achieve the goal of "Not-too-young-run"?
Young persons must unlearn some of the bad things they have learnt, for instance, on corruption. We cannot say that corruption is a problem of the old. No, it is also the problem of the young. There is this "rich-quick" syndrome. So, young people who want to rule must purge themselves. Then, our primordial sentiments in terms of ethnicity, religion and all that must be discarded. We, as a youth, must rise above all these.
—————————————-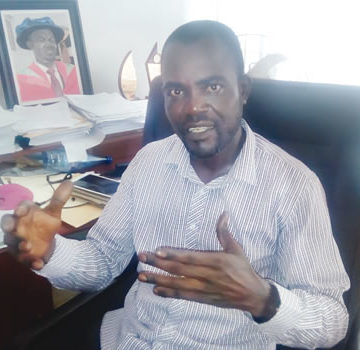 Age factor should be de-emphasised —Ajayi
Dr David Ajayi, History Department, University of Ibadan is a specialist in Social and Legal History
What is your view on the Not-too-young-run Act?
It is not an altruistic thing. By this, I mean that it was really not aimed at ensuring massive participation of people of that age bracket which it sought to do. It is a way that the Nigerian political class tried to play to the gallery and be seen as doing the right thing. It only exists in theory. Yes, eighteen year-old youth can run. But, in reality, given our political processes, do you think that such 18-year-old youth or 30-year-old-man, who is not a son or a daughter of a billionaire or who doesn't have a political godfather can run and win?
Now, let us consider the nomination forms at the level of the political parties' internal democracy. It is very exorbitant for any common youth to afford. No! Why will a political party ask an aspirant to pay N5million for just a paper to be given out by his party? It is a complete error. And our political orientations and processes are contributing factors. Even, the governed, I mean the electorate, themselves look for monetary inducement and they vote for wrong people because of money politics when politicking time comes. So, when we talk about the act, I disagree because everything is pre-arranged. I don't attach any serious importance to it. If we are in an ideal situation, it can work. Interestingly, when you have a country whose 65 per cent of the population are youths? That is the last statistics we got. So, in the close to 200 million people that make up this country, 65 per cent are youths. But, have the youth not been relegated, dis-empowered? Therefore, it is good on paper to say "Not-too-young-to-run". That is why I said it is not altruistic. How long does it take a youth, from existential reality, to raise funds for electoral struggles? It will be difficult for youth who did not inherit huge wealth from his or her parents or from any other means to be successful in Nigeria's elections of today.
If you were to propose the bill then, how would you have gone about the proposal? What would you have added to it?
The issue is not on Not-too-young-to-run or Too-old-to-run. There is an agreement that there are serious problems in the country. Most of the problems in our country are symptomatic of a ravaging disease. The disease beneath is ravaging the body polity. But, each time we talk, it's like we are often carried away by the symptom. So, to answer your question, this structure of Nigeria was configured to fail. The first thing to do, if we are really serious about the myriads of our problems, is to re-structure. This present system can only be productive if we re-structure. Yes, the present arrangement is lopsided. It can't bring justice, development and so on.
Are you saying that existing federal structure cannot bring about development?
Who says Nigeria is a federation? Calling Nigeria a federation is an abuse. Our system is a unitary system that is operating in the toga of federalism. Now, what is federal about Nigeria? We have a constitution that tells a lie about itself. It reads "We, the people of Nigeria…." Where did we agree? Historically speaking, we have never had a constitution made by Nigerians who were democratically elected. All our constitutions, including the present one, have always been put together by people hand-picked. This present one was put together by Late General SanniAbacha. So, when you open the book and read "We, the people of Nigeria, do….", that is the first lie. We keep concocting this lie and live shadow of reality. So, there is still no Nigeria. Or, perhaps, Nigeria exists by virtue of the geographical space it occupies. In other words, Nigeria is still in search of Nigerians. There is a Nigeria. But, are there Nigerians? For instance, the government we are running today, is it democracy? The answer cannot be in the affirmative. To the question whether Nigeria is a federation or a democracy, we can't answer 'Yes'. We can't! This is a not democratic; the system is not working. We are, in fact, moving from bad to worse. This is likely to continue unless and until we change our political narrative and tilt towards democracy in the real sense. We must also do away with injustices that pervade our societies and system. The present system cannot be productive at all.
Do you subscribe to the suggestion by some individuals that we also need a law on Too-old-to-run for public offices in the country?
Really, age has a role to play in all this. But, strictly speaking, the age thing should be de-emphasised. I said this because we've seen septuagenarians in positions of leadership elsewhere and giving results. But, individual differences will come in there. Consider US President Donald Trump, a septuagenarian. He still plays golf. Can you compare him with some septuagenarians who can't perform?  Somebody may not be as old as 70 years and still be feeble. I'm saying that age ordinarily should not count. There is this allusion, "The age of Methuselah has nothing to do with the Wisdom of Solomon." That is the point I'm trying to make and I think that answers the question. So, if you say Too-old-run, you are saying all people are not fit. There are some old people who still have a lot to offer. Being young is not a criterion for performance. And being an old is not even a criterion that such candidate will not perform.
What will be your message to the members of the National Assembly concerning the Act?
I have said it. It is not just to say Not-too-young-to-run. We need to talk of the wherewithal.  Maybe you now begin to make exceptions. If you only mention the Act, you have not done the average Nigerian youth any good. Nothing has changed from his perspective. We must think about the practicability of the Act. It will be commendable if the Act states that anybody below X age or age 30, who is contesting, will get the nomination form free. Maybe, that can be helpful. On the part of the governed too, there poses a problem. If a youth goes to campaign and begins to speak all manner of grammar and have good ideas and intentions, the irony is that if such youth doesn't give voters money, rice or any other food items, he may not win. He will only run. So, Not-too-young-to-run has not been stated. It doesn't mean Not-too-young-to-win. That is why I don't see anything spectacular about it. It is not bringing any significant change to the system.