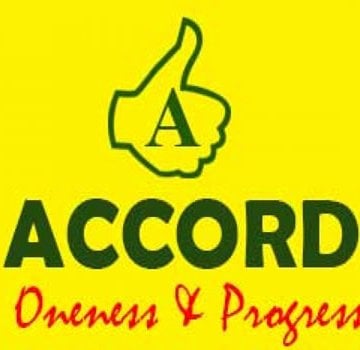 OYO State chapter of Accord has debunked being party to any coalition towards the 2019 elections in the state, saying it has also not adopted or endorsed any of the governorship aspirants.
A statement by Accord's publicity secretary, Akeem Olatunji, on Thursday, described as a sham a report credited to one Chief Sunday Ogunlade of the G19 group (Nigerian Tribune, Wednesday), stating that agreement had been reached by a coalition of opposition to field a governorship candidate from the Social Democratic Party (SDP).
Accord, who described the existence of a coalition spearheaded by the G19 as unfounded and baseless, said neither its leaders nor members participated in "any kangaroo meeting to share positions among political parties."
"Accord has said emphatically that campaign and scheming for 2019 election should be put on hold till 2018. We have also enjoined our members with ambition to concentrate their energy on building and making the party stronger for 2019 elections.
"In 2015, APC won the governorship election with just 36 per cent, followed closely by Accord which got 28 per cent of the total votes. This has shown that coalition is the route for the opposition to upstage the ruling party in 2019.
"In view of the synergy that worked in Osun West, it is desirable that all the opposition parties in the state coalesce so as to send the APC out of power. But such arrangement will be spearheaded by known political leaders and not neophytes.
"Those behind the report are probably agents being used to sow a seed of confusion in the camp of the opposition parties in a pre-emptive move to throw spanners in the works of any coalition or alliance against the governing party," Olatunji said.
He expressed confidence in the leadership of the under Senator Rashidi Ladoja, just as he gave thumps to the eight lawmakers elected on the platform of the party in the state House of Assembly.