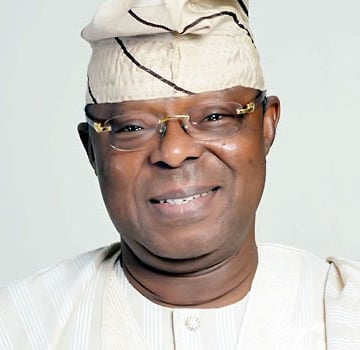 THE Chairman of Honeywell Group, Oba Otudeko, on Wednesday told revealed that it is no longer owing Ecobank N3. 5 billion.
Otudeko while giving evidence before a Federal High Court in Lagos in the ongoing matter instituted by Honeywell against Ecobank said his company had paid the money in full.
Led in cross-examination by Honeywell's counsel, Chief Wole Olanipekun, SAN, Otudeko affirmed that the Honeywell companies, following an agreement reached with the MD of Ecobank Jibril Aku and other executives of the bank on July 22nd, 2013, paid a total sum of N3.5 billion as full and final settlement of Honeywell's obligations to the bank.
Earlier during proceedings, Ecobank's counsel, O.A. Divine brought an application to adjourn the matter on the basis that yet another appeal and an application for stay of proceedings had been filed just on Tuesday at the Court of Appeal.
Honeywell 's counsel Olanipekun, SAN, however, objected to the oral application for adjournment stating that the matter for the day was the delivery of a ruling regarding the issue of cross-examination of Ecobank's witness, Dr Oba Otudeko.
Olanipekun said the application was an abuse of court process as it was an attempt to arrest the ruling of the court.
After listening to arguments of counsel, Justice Mohammed Idris ruled that he was unable to place any value on the application to stay proceedings because the copy presented to the court by Ecobank's counsel was not a certified-true-copy.