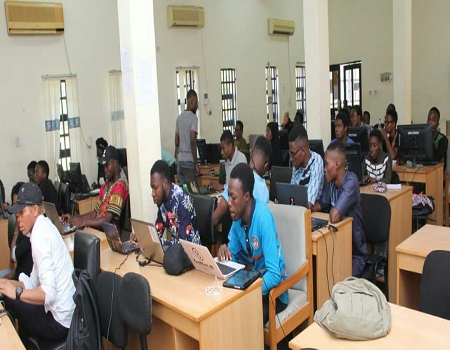 THE Ibadan co-ordinator of Visual Art Vision (VAV) Art Organisation, Michael Okesola, has stated that it is up to the youths and the people to make the "needed transformation and impact," as no government would transform their lives.
He stated this at the User interface Design Workshop held by VAV Art Organisation in conjunction with FIGMA Africa.
Visual Art Vision (VAV) is an organisation that serves to promote culture and arts within and beyond the bounds of Africa. It is aimed at encouraging and developing promising talents in visual art (creative art, graphics designing, fashion designing and such likes).
FIGMA is a known website that provides an avenue for digital design. It got established in the United States and has several branches across the world. FIGMA presently has a branch in Nigeria, Abuja precisely. FIGMA website is a very unique digital design tool in that it allows a multiplicity of users on a particular web design work.
The workshop was therefore brought to light by these organisations as driven by their passion to equip youths with necessary skills which will be of core relevance to youths and the society at large.
In an interview with Mosimiloluwa Oduwole, the founder and director of VAV Art Organisation, she said: "In VAV art organisation, it is part of our mission to positively impact individuals interested in the visual arts, so that they would, in turn, transform their lives and their immediate society. So, this workshop is one of many programs, trainings and events VAV as organised over the years."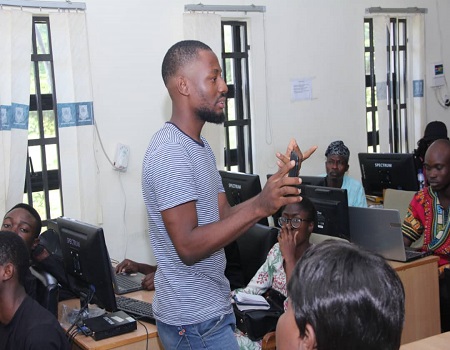 In an interview with one of the moderators, Mr Ridwan Rasheed, he said, "I felt excited because I love giving people skills that will make them solve unemployment problems through transformation ideas in digital designs." Mr Ridwan Rasheed who works for E-Power (a mobile apps web designing organisation) advised that everyone should learn a relevant skill in order to avoid unemployment problem in the society.
A few participants had the following to say: According to James, "I am a member of VAV Art Organisation and I feel excited about the workshop. My expectations were well met. Being asked to score digital graphics designing as an important business from 0 -10, he gave it a 7/10."
Ogooluwa who is a graphic designer said, "I got to know about this through VAV Art and I'm happy I came." Asked if her expectation was met, she responded in the affirmative. On a scale of 0 – 10, she scored digital graphics designing 9/10.
The event featured several eye-opening, educating, and hands-on sessions that threw all participants into a pleasurable state of satisfaction afterwards.  It also featured talk, hands-on, interactive sessions and an engaging quiz session with the participants.
All participants were freely awarded a Certificate of Participation for having learnt the basic rudiments on user interface design. The programme ended with picture sessions with the hosts, the moderators and other participants. It was indeed a fulfilling day as quite a number of participants attested.