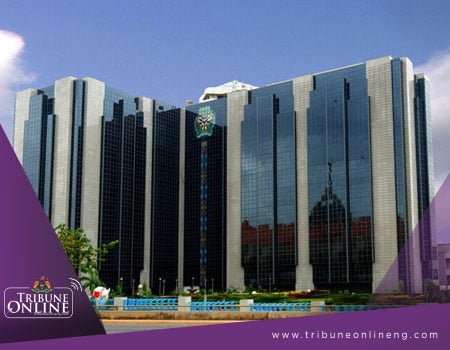 The Central Bank of Nigeria (CBN) has reiterated its resolve to ensure that all deposit money banks in the country do not fail, but remain safe and sound.
The bank also urged more women to approach their bankers for its small and medium scale loans because it is confident that they will repay such grants better than their male counterparts.
The Director, Corporate Communications, CBN, Mr Isaac Okorafor, said this during the CBN's special day at the Lagos International Trade fair on Friday.
According to him, "Nigerians should be confident in the strength of their banks, and always challenge them whenever they are maltreated."
ALSO READ: My daughter wants to see her father •Davido's alleged baby mama cries out
He also said that the CBN placed a high priority on women, and was increasing the number of females in its employees quota.
Okorafor said, "We have a special place for women and we have increased the number of women we have because we believe that women are more efficient, more reliable and more enterprising than men.
"It is easy to give more loans to women because they will pay back. They are not like those of us (men) who may not pay back."
He explained further that if a woman had just a naira, the impact of the money would be greater than when it was given to a man.
While noting that women were more enterprising, he said that they hardly come out to collect the single digit interest loans that the bank was given to small and medium scale enterprises, while those who come are not well organised and lacked the necessary collateral.
Many of the women, according to Okoroafor, did not have bank accounts where the loans could be paid into.
To address this challenge, he said that the CBN had been encouraging the women to organise themselves into effective cooperative units to be able to access the loan incentives.
The CBN, he added, found the theme of this year's fair very apt.
"Indeed, 'Connecting businesses, creating value,' aligns with the CBN's strategic focus of consistently creating enabling policies that will make business enterprises to grow and contribute to sustainable economic development, while creating the much needed jobs essential to improve social inclusion," stated Okoroafor.