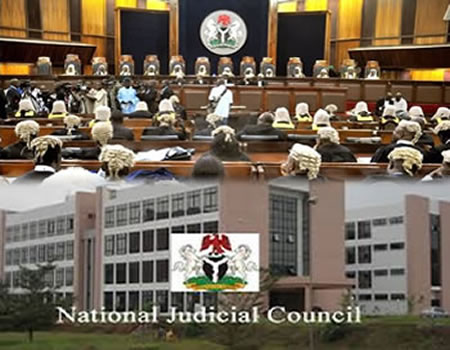 EMBATTLED Chief Judge of Abia State, Justice Theresa Uzokwe and the most senior judge of the judicial division, Justice Obisike Oji have been recommended for compulsory retirement by the National Judicial Council.
A Supreme Court justice and two other Chief Judges of state divisions whose identities the council is protecting, for now, are under probe for alleged misconduct.
A Lagos judge, Justice Ajibike Williams and her FCT counterpart, Justice S. E Aladetoyinbo were sternly warned, with the latter also watch-listed.
The council also appointed new 60 state judges.
Details later.