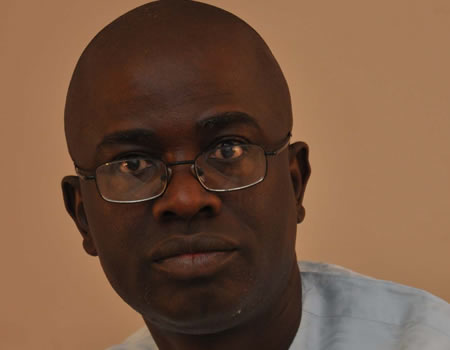 Spokesman to the late President Umaru Yar'Adua, Mr Segun Adeniyi, has called on Nigerians of all backgrounds to see themselves as allies and strive for a better country.
Adeniyi made the the call on Monday in Lagos, in a paper he delivered at the "The Platform," an annual programme organised by Covenant Christian Centre.
He said the challenges facing the country would be surmounted if all Nigerians approached them with unity of purpose.
Adeniyi declared that the country's problems were not rooted in ethnicity or religion, adding that Nigerians playing ethnic and religious cards were part of the problem.
"The problems of the country are not caused by ethnicity or religion, but by poor leadership.
"So those who are directing their anger at people from other ethnic groups or faiths are missing the point.
"Once the leadership lives up to its responsibilities to the people, most of these challenges will be solved," he said.
He condemned the activities of the Indigenous People of Biafra (IPOB), saying the agitations of the group lacked focus.
He explained that the approach adopted by the group through the use of violence and hate speeches to pursue its agenda not only threatened unity but also smacked of ethnicity.
He said that it was wrong for IPOB to create the impression that the rest of the country was against the Igbo.
Adeniyi also described as "unfortunate," the quit notice issued to Igbo by some Arewa youths to leave the North.
He said the action of the youth was condemnable as the activities of IPOB.
Adeniyi also urged the Federal Government to consider the report of the Steve Oronsaye committee on rationalisation of ministries, departments and agencies, to save cost and make governance more effective.
Also speaking at the event, Minister of Industry, Trade and Investment, Dr Okechukwu Enelamah, said a committed generation was needed to build the country.
Enelamah said this in his keynote speech, adding that every Nigerian held the key to solving the nation's challenges.
Enelemah said investments made in unearthing the challenges facing the nation and the philosophy of holding the right value propositions were geared towards creating a better nation.
The medical doctor turned financial expert noted that creating an enabling environment for all Nigerians and inspiring in a generation of Nigerians a committed cause would lead to a greater prosperity for all.
In his paper entitled "Federalism is Restructuring, Restructuring is Federalism," the Vice chancellor of Igbinedion University, Professor Osaghae Eghase, said restructuring was a continuous process in a federal arrangement.
The professor of Comparative Politics said the process should be adopted in response to changes in the arrangement.