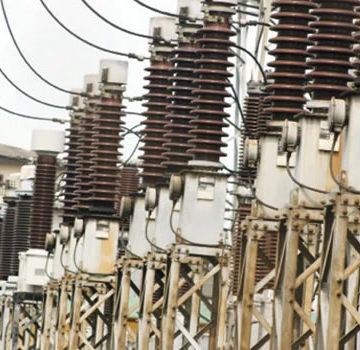 THE Lagos State Government says Nigeria needs good hands in the power sector to move it up in future.
The Permanent Secretary, State Ministry of Education, Mrs Adebunmi Adekanye, made the assertion at the official unveiling of Power Play, an Interactive Board Game developed by Ikeja Electric (IE).
Adekanye described the officials of IE as very creative in developing the game for the youth to imbibe safety culture.
She said that the game, which was developed to promote safety in the power sector, would encourage youth to pick more interest, thereby creating more hands in the sector.
The permanent secretary urged officials of IE to introduce the game to the elders, adding that it should not be for youth only.
Adekanye, represented by the Director, Administration and Human Resources, Ministry of Education, Mrs Folashade Ladejo, commended IE for the initiative.
She said the game would prepare the youth for the hazard in the sector and how to be saved from the problem associated with electricity.
Also speaking, Mr Hakeem Dickson, the Director-General, Lagos Safety Commission, said that the game would impact safety culture in the mind of our youth from the onset.
Dickson said he was happy to be part of the personalities that unveiled the game, adding that it impacts more knowledge on our youth.
Earlier, Mr Felix Ofulue, the Head, Corporate Communications, IE, said that the risks and hazards in the electricity sector needed to be communicated in a creative way to enable consumers to embrace tenets of safety.
"The changing communications landscape is a major factor in IE's quest to seek new and very innovative ways of sharing important messaging that cuts across all customer segment.
"We have to find creative ways to communicate to all stakeholders in a manner that is both fun and factual.
"This is why we have created Power Play and we hope it will provide helpful information that will reduce accidents, protect people from hazards, help provide operational information and even save lives," he said.
Ofulue said that the game, which is a registered trademark of Ikeja Electric, was conceptualised and manufactured locally.
"It comprises a segmented board, dice, tokens and labelled cards with instructions on how to play," he said.
Ofulue said that the choice of the launch location at Junior Grammar School, Ifako Ijaye, Lagos, was strategic because it provided a platform to share the educational tools with the students.
" This is with a view to stimulating their interest to become champions of safety education.
"We are beginning with our secondary school children as we believe that they will best embrace the knowledge embedded in the game.
ALSO READ: Power generation increases by 66.4MWs in 10 days ―TCN
"They will champion the fun-learning process in their various families, being at a significant time of their lives where board games are still a thing of interest and adventure," he said.
---
---