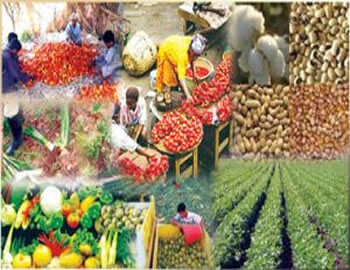 CHAIRMAN of Eti-Oni Development Group, organisers of the annual Cocoa Festival in Nigeria, Chief Dokun Thompson, has said that Nigerian sustainable economic growth assurance lies on the exportation Agricultural Finished products and not raw materials, as our tradition over the years has been.
Chief Thompson, the Olooni of Eti-Oni, made the declaration at the faculty guest lecture organised by the Faculty of Agriculture, Bowen University, Iwo, held recently.
According to him, the development would improve Nigerian economy and food security tendency.
Speaking on a theme: 'Value Addition and sustainability: Impact on Food security,' Chief Thompson, admonished the Nigerian government to disengage from its traditional business orientation of exporting agricultural raw materials resources.  He noted that for many years Nigerian mineral resources had been taken abroad, refined and brought back at  10 times the original value.
"If North America Western Europe and part of Asia have solutions to food production and manufacturing through creative and innovative ways, what then stops Africa, or Nigeria that is currently being faced with malnutrition, hunger and death, from finding solutions that would work for the country.
"Today, there is a lot of advocacy for export of agricultural products, but most time, the encouragement is on the export of raw materials.
"If Nigeria would invest in agricultural products by adding value to the agricultural raw materials, it would generate several layers of industries and create new opportunities, jobs and thus improve standard of living, especially among the youths," he said.
Chief Thompson called on the policymakers to change strategy and focus on long term gains.
According  to him, "If there are policies in place to support and harness the results of these gestures that will guarantee purchases of produce either for direct consumption, or for secondary processing to generate more from little, Nigeria will not just be a raw materials producer, but will gradually become industrialised with increase  Gross  Domestic Product (GDP) and per capita income."
He stressed that the development would drive investment into the country that will generate wealth and employment among the growing youths in the country.
He said there was the need for Nigeria to explore all its agricultural resources, put right strategy in place and focus on adding value to every tonne of cocoa produced. "If Nigeria would look inward, it shall gain a level of economic independence with self-dignity and learn how to use its resources for wealth creation that will have positive impact towards food security," he said.