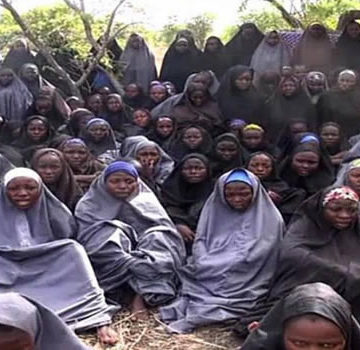 NIGERIANS have aired their opinions on the newly released Boko Haram video where the abducted Chibok girls said they no longer want to come home.
According to reports, many are of the opinion that the girls are under duress and they have been brainwashed.
One of the respondents on #TribuneChat, Argen Cole, thinks they were forced to say so, adding that "No human in his or her rightful sense wants to stay in the forest with terrorist.
"They don't know they are tools to be used for suicide bombing. The Nigerian army should rescue these girls before its too late #bringbackourgirls."
Michael Joseph also added that "This is like about four years since they have been kidnapped. Probably some of them must have been married to the terrorist and don't forget these terrorists have mastered the art of brainwashing, and I feared that staying there longer may cause a psychological effect on these girls. Just imagine what these terrorists may have been whispering in their ears, probably the place you call your country must have abandoned you. May God save Nigeria.
"This is a tactical plan to demoralise our gallant soldiers since they are aware that the chibok girls are the arrowhead to why our soldiers are fighting hard and again we should be aware that this is what they forced them to say and not their wishes. Like I said,  this is a tactical approach by the terrorist," Joseph said.
Collins Ekene shared stated that "They (Chibok girl) fear rejection and isolation by the society and their families due to their association with the terrorists."