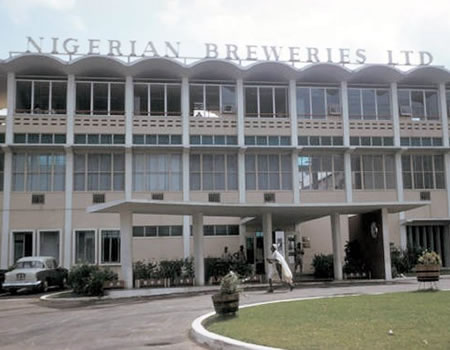 NIGERIAN Breweries Plc has announced a Profit after Tax of N10.2 billion for the first quarter of 2018, according to the unaudited financial results released to The Nigerian Stock Exchange (NSE).
The N10.2 billion represents an 11.8 per cent decrease over the N11.4 billion recorded in the corresponding period in 2017.
However, the Company's revenue dipped by nine per cent from N91.3 billion in 2017 to N83.0 billion in the current period.
In a filing statement to NSE by the Board of Directors, the brewing giant stated that "while there are some signs of improvement in the macroeconomic conditions, these are yet to be reflected in consumer spending"
Further analysis indicated that results from operating activities declined by eight per cent from N19.2 billion in 2017 to N17.7 billion in the corresponding months in 2018, just as Profit before Tax also dropped by 12.6 per cent from N17.4 billion in 2017 to N15.2 billion in the period under review.
ALSO READ: Nigerian Breweries shareholders approves dividend payout, applauds result
The statement, signed by Mr Uaboi Agbebaku, Company Secretary/Legal Adviser, added that the Board remained confident that the Company has a clear strategy to deliver a good return on investment for its shareholder.