Nigerian Society of Engineers adopts LASU researchers for sponsorship
•As varsity produces automated handwashing machine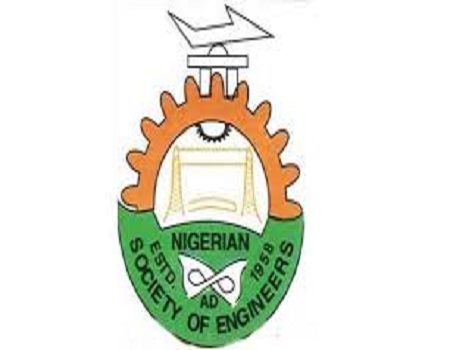 Nigerian Society of Engineers (NSE) has indicated its readiness to henceforth adopt the meaningful research works carried out by members of the academic staff of the Faculty of Engineering, Lagos State University(LASU), Ojo, for sponsorship.
The Chairman of the group, Victoria Island branch, Lagos, Engr. John Audu gave this hint at LASU main campus during presentation and demonstration of an automated solar-powered hand washing the station machine invented by a group of researchers from the university's Faculty of Engineering on Monday.
Among LASU top principal officers at the event are deputy vice-chancellor in charge of Administration, Prof Oyedamola Oke; dean of Faculty of Engineering, Prof Elkanah Oyetunj, the Director, Directorate of Research Management and Innovations, Prof Olumuyiwa Odusanya and the Registrar, Mr Olayinka Amuni.
Speaking further, the NSE boss said his branch decided to adopt the research work and any other in the future from the faculty members after satisfying with the invented automated hand washing machine, noting that such support would boost their morale and encourage them to carry out more projects that are sustainable and beneficial to mankind.
ALSO READ: BREAKING: ICPC seizes multimillion naira property from Bauchi governor acquired as minister
While commending LASU researchers for the work, he said in a statement made available to newsmen by the university's spokesman, Mr Ademola Adekoya, that he believes that the collaborations with LASU would not end in the way of other similar institutions in the past that did not yield positive results
In his remarks at the event, the vice-chancellor of LASU, Prof Olanrewaju Fagbohun, said the invented automated handwashing machine is part of the university's contributions to the ongoing fight against Covid-19 pandemic in the country and for the subsequent personal hygiene in and outside the university community.
While commending the research team and tasking them to come up with more societal needs-driven projects more so that sponsorship won't be a problem, he appreciated the NSE team for its interest to partner with the university.
He said the support was in tandem with the university's vision and its second mandate.
Explaining the operations of the handwashing machine, the leader of the team, who doubles as Covid-19 Research Team leader from engineering faculty of the university, Dr Nurudeen Raji, said the machine can accommodate three persons with each at a one-metre distance apart without touching the tap nor the soap to watch simultaneously
According to him, the machine has censor to recognise users and uses two small rechargeable batteries to power the system continuously for a year and dispenses on its own both soap which can serve 1000 users at each refill and water.
YOU SHOULD NOT MISS THESE HEADLINES FROM NIGERIAN TRIBUNE
Nigeria Records 573 New COVID-19 Cases, Total Now 16,658
The Nigeria Centre for Disease Control (NCDC) has announced 573 confirmed new coronavirus cases in the country on Sunday. This brings the total number of confirmed cases to 16,658…Read Full Story
Naira Marley Saga: FG Suspends ExecuJet Indefinitely
The Federal Government has suspended flight operations of ExecuJet for flying a hip-hop artiste, Azeez Fashola, aka Naira Marley, from Lagos to Abuja for a musical concert. The Minister of Aviation, Senator Hadi Sirika announced the suspension at the daily briefing by the Presidential Task Force on COVID-19…Read Full Story