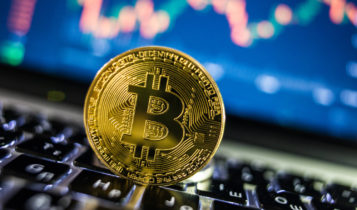 Africa has become a battleground for cryptocurrency. Many African countries, but notably not all of them, include both people who are against cryptocurrencies and those who have truly embraced them. The real issue is that usually the opposition to cryptocurrency is the ones in power, often banks and governments. This has meant those who still wish to use cryptocurrency or trade it have to come up against and navigate stumbling blocks.
Millennials are one of the generations that have embraced cryptocurrency, and in Africa, that is no different. More of these younger people have decided to enter the world of cryptocurrency and start their own journeys, despite those aforementioned hurdles often imposed by higher powers. This is no different Nigeria where more millennials are weighing up the opportunities presented by Bitcoin in particularly and acquiring a bitcoin wallet courtesy of Luno and other popular providers.
Why are Nigerians Pressing Ahead with Bitcoin?
Bitcoin is by far the most well-known and popular cryptocurrency to date. Although it lacks behind others on speed and stability, it remains far cheaper to execute transactions compared to fiat currencies such as the Nigerian Naira. When businesses do put their toe into the cryptocurrency waters, they usually opt for Bitcoin due to its popularity. Hence, if Nigerians also start with Bitcoin, they do not get left behind in the crypt journey. In fact, Africa is the continent with the highest Google search for Bitcoin, showing their intent if they are yet to adopt it at the same intensity as other continents.
Nigeria's Awareness of Bitcoin
Nigeria is home to different initiatives and organisations promoting the use of Bitcoin in their nation. These entities are usually online exchanges for trading Bitcoin which are in operation across the continent. Their aim is to educate locals on how Bitcoin is used, the technology behind it and promote safe actions in the cryptocurrency market. Undoubtedly, this strategy has been effective as many such organisations have recruited countless African men and women to start using Bitcoin and have opened their eyes to its many uses. This includes but is not limited to:
Freelancers in Nigeria can receive payment from outside the country faster with Bitcoin. Moreover, their Bitcoin wallets are not limited to the number of coins they can hold.
Bitcoin is growing in acceptance with local businessmen, online retailers and even some stores located in shopping malls
Some home bills may be paid using Bitcoin
Bitcoin provides an opportunity to become a trader or an investor, potentially offering new careers for Nigerian millennials.
Bitcoin provides a more convenient way of sending money to other countries inside and outside of Africa. This is especially beneficial to those that have business partners or clients abroad.
The Future
The future of Bitcoin in Nigeria is up for grabs. It may be up to millennials and Generation Z to take control of the opportunity on Nigeria's doorstep. If not, there is a genuine fear that the country may get left behind other African countries and the rest of the world.