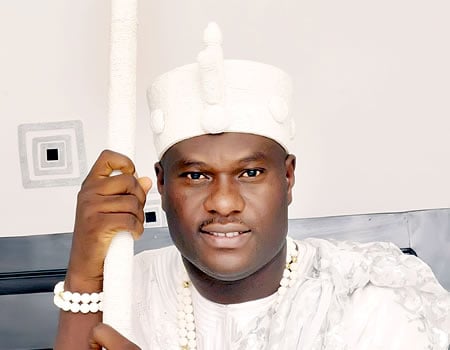 THE prospects of Nigerian herbal medicines in the international market brightened on Wednesday as the Ooni of Ife, Oba Enitan Ogunwusi signed an agreement with a Brazilian Research Institute that specialises in herbal medicine.
With this development, there would be leeway for Yoruba traditional herbal medicine experts to treat patients in the South American country and also make an inroad into the global markets with their various products.
In a press statement endorsed by the director, media and public affairs to Ooni, Comrade Moses Olafare, which was made available to the Nigerian Tribune in Osogbo on Thursday, Oba Ogunwusi, who is currently on tour of Brazil signed the partnership agreement with the Brazilian Research Institute, located at Fiocruz-Bairro Manguinh, Rio de Janeiro.
According to the statement, "the agreement was signed in the premises of the institute during a conference Ooni Ogunwusi addressed in the presence of some notable royal fathers from South West Nigeria, as well as Yoruba traditional medical experts from the country".
Speaking shortly after signing the agreement, Ooni Ogunwusi, said it was imperative for the rest of the world to embrace the traditional medical solutions to contemporary health issues, noting that today's health challenges were also witnessed by the older generations, who he said, applied effective traditional solutions offered by the progenitors of the Yoruba race that time, thereby elongating their lives.
The statement quoted Ooni to have said that "as a royal father, I am a testimony of the efficacy and potency of Yoruba herbal products. Since I ascended to the throne, I have not used orthodox medicine to treat myself, whenever I feel it is necessary to do so. God created herbs for us to use to deal with our health challenges. We have deities in charge of all major creations of God. And these deities relied on roots and herbs to treat ailments".
"The powers of these deities are still very potent. But we should not look down on them or treat them with disdain. We must turn to all these beautiful gifts of God to solve our health challenges. My intention is to tell the world that we have trado-medical solutions to all health challenges plaguing mankind and that is what this agreement is all about.
"Let us stop discrimination against African medicine and traditional religion. If we all believe in one God, then we should not discriminate. Let's tolerate ourselves. We should stop discrimination. We all belong to one God irrespective of our colour. To ensure workability of the agreement, we have put in place a group comprising trado-medical experts from Nigeria and those from the institute. Through the agreement, we can bring in our traditional medical solutions to solve health challenges here in Brazil," Oba Ogunwusi posited.
Earlier in his remark, the vice president of the institute, Mr Marcos Menezes hinted that the institute was championing the campaign against religious intolerance, stressing that "this conference is important as it presents us an opportunity to explore traditional means to solve health challenges of facing humanity. We believe the agreement is coming at the right time."
While commenting on the significance of the agreement to trado-medicine practice in Nigeria and Brazil, the Chief Executive Officer of Yemken International, a trado-medical company, Chief Akintunde Ayeni, represented by his son Ayeni Christopher, said emphasised that Ooni had found a new market for Nigeria's traditional herbal products in Brazil.