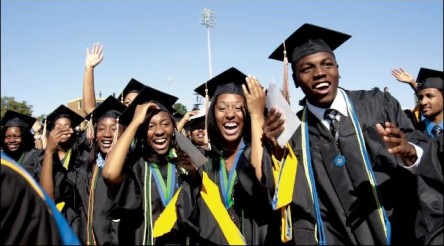 FORMER registrar, University of Ibadan, Chief Mojisola Ladipo, has lamented that the Nigerian school system had collapsed progressively over time until graduates at all levels of the nation's education system could no longer fit into the labour market.
She made the observation recently while delivering a public lecture, entitled 'Administration of Nigerian Tertiary Education and Paradox of Change: Any Way Out', which was organised by the Registry, Federal College of Education (Special), Oyo, as part of the ongoing 40th anniversary celebration of the institution.
According to her, it has become imperative for every tertiary institution of learning in Nigeria to upgrade their system of management and administration, building on the functional aspect of their established structures to overcome dysfunction.
Chief Ladipo said what is relevant to Nigerian tertiary development process  today is the drive for positive change in the manner in which institutions are managed, with the intention of increasing productivity and fulfilling institutional mission.
"In this country, faculties and colleges of education are usually the last choice of preference by students and their parents, yet the quality of teachers more often than not determines the quality of teaching, learning, national and personal development.
"This means that the college of education of our educational landscape needs to be fully aware of its challenges and create ways to change stakeholder perception for greater and more positive growth, and to take its rightful place in national development," she noted.
Consequently, she enjoined tertiary institutions' administrators in Nigeria to be change agents, strive to create strategic change agenda and always inspire positive change in the development process of the institutions to meet world class standard.
Leadership, she said, must serve as inspiration for positive change to maintain a sense of equilibrium. Each principal officer, she said, must be challenged to make a difference, while followership must be encouraged to buy into the change agenda and show leadership at every level of the administrative ladder.
"As career administrators, we are in a unique position to change the service orientation of our campuses, because we are present everywhere. Hence, we must lead by example.
"The only way we can live is if we grow. The only way that we can grow is if we change. The only way we can change is if we learn. The only way we can learn is if we are exposed; and the only way we can become exposed is if we throw ourselves out into the open," she concluded.