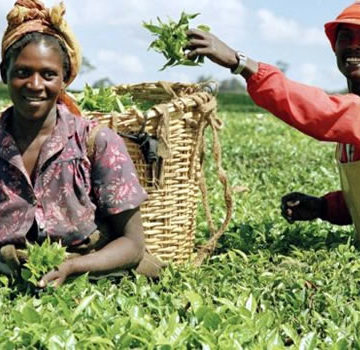 THE Country Representative of Open Forum on Agriculture Biotechnology (OFAB), Dr Rose Gidado has said that the Pod Borer Resistant Cowpea is almost set for commercialization. She said that the Cowpea (Beans) is currently going through its last stage of approval by relevant authorities before it will be given out to farmers by this year or early next year.
The Pod Borer resistant Cowpea is genetically modified, which enables the crop to resist the attacks from Maruca Virata (a pest that destroys Cowpea on the field) with little pesticide spray on the crop.
For a conventional Cowpea to make a good yield without the attacks from pest, pesticide would be sprayed on the crop at least 8 times before harvest, while the Pod Borer Resistant Cowpea needs about 3 sprays before harvest.
According to her "the Cowpea is almost set to be commercialized, but you know there are procedures before you make it available to farmers, it has to pass through Varietal Release Committee, you have to do Foundation Seed Multiplication, that takes sometimes, but it's a process towards commercialization, so everything is going to kickstart this year, both the Cowpea and Cotton, but Cowpea will be the first to come out, if it doesn't get to the farmers this year, early next year it will get to them because of their procedures it's going to follow before it gets to the farmers."
ALSO READ: FG's agric policy has enriched more farmers ―Tomato growers
She said when the Pod Borer Resistant Cowpea is released to farmers, it will address the current 5000 tons deficit on Cowpea production in the country, and make also make the cultivation of the crop less expensive, as farmers will spend less procuring pesticides.
"When the BT cowpea is released, it is going to close that gap exist, we don't produce enough, that 5000 tons deficit that we have in cowpea production will be closed, because with the Maruca resistant cowpea, the yield be very high and once the yield is high, it will cover up for that deficit and more money for farmers because there will be reduction in pesticide use," Gidado added.