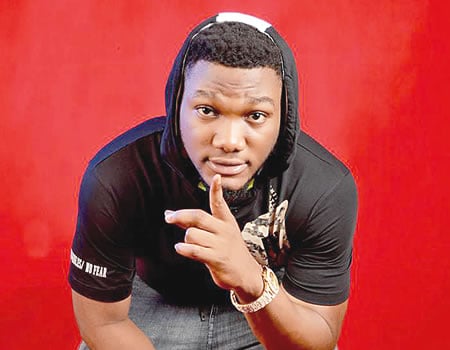 Tunix, in this interview with ROTIMI IGE talks about his passion for music, among other topics. Excerpts:
When did you discover your talent for music?
I discovered my musical talent at a very tender age. I was in primary school then. I was about eight years old.
Do you write your songs or…?
Yes, I do write all my songs myself
What challenges have you faced as an artiste?
A lot of challenges. I don't think any man can actually survive or live without facing a lot of ups and downs but I believe in God and I know he's always going to lead us through.
What type of songs do you do?
My genre of music is Afro pop, R and B and juju pop which is the unique style I so much love.
Why?
That's simply because I am passionate about it. It is easy for me and it makes me feel good when vibing on it.
What motivates you?
God is my motivation then my passion and love for music follow.
Tell us about your songs?
I just recently dropped a song with Lace and Kenny Royal titled 'Love Me' and it is gaining massive airplay in Nigeria and beyond. My more recent single, 'Coke Body' is really doing great, beyond my expectation and I'm thankful to God for that. I want to use this medium to appreciate my fans, family and friends. I promise to keep the fire burning higher and never disappoint them. Expect more from me.
Rate the Nigerian entertainment scene at the moment…
I'm happy to be part of the game because right now, the Nigerian entertainment industry is one of the best in the world.
What do you think will stand you out in the over-crowded music industry?
My unique voice and my ability to do any kind of genre will stand me out.
Describe your typical day?
It varies, but most times I am in the studio working.
Your future plans?
My future plans are to work with bigger artistes in Africa and beyond and to put Africa music on the map.
Background
I am Olayiwola Olatunji Kazeem. I was born in Ibadan in the early '90s to a family of three of which I am the first. I started my education at Bola Immaculate Nursery and Primary school and proceeded to Nesto College Oyo, for my secondary school education. I later proceeded to the Polytechnic Ibadan where I obtained National Diploma in Business Administration and I am looking forward to the completion of my Higher National Diploma (HND) at the same institution. I am a singer, songwriter, actor and most importantly, a recording and performing artiste.