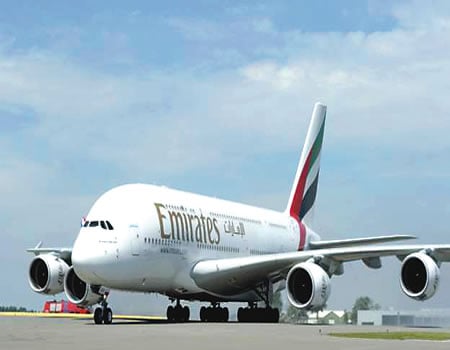 Nigerian-born Samuel Babatunde Adekanmbi has emerged one of the three finalists for the internal recognition award organized by Emirates Airlines to reward its top performers in the Leadership Award ceremony, hosted in Dubai.
The Leadership Award, established in 2016 is targeted towards employees in the retail and contact sales under the customer sales and service team leaders division, across all regions after evaluating their performance for the year 2017 – 2018.
Commenting on the success, Adekanmbi said:  "I am thrilled to be one of this year's Leadership Award winners. To be recognised for my contribution and team work by an organisation like Emirates is extremely gratifying and humbling, and I am proud to be a part of an organisation that values its employees .
Other finalists of the Leadership Award included employees from India, UK, UAE and Singapore.
Emirates which operates in about 161 destinations across 86 countries.