Nigerian Air Force trains 12 personnel in advanced dogs handling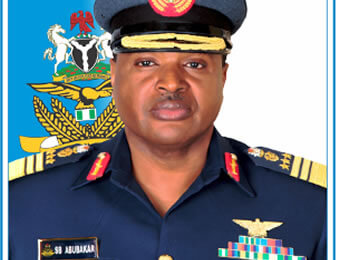 NIGERIAN Air Force (NAF) has trained 12 personnel of its Air Provost Specialty in advanced dog handling techniques to enhance their proficiency in carrying out criminal investigations and other security-related duties.
The 6-week advanced dog handlers' course was conducted at Braveheart Bio-Dog Academy in South Africa, as a follow-up to the basic K9 training received at the Nigeria Police Force Dog Breeding/Training Centre, Abuja.
According to the Director of Public Relations and Information of NAF, it was the first time in a while that the institution's personnel would receive special training in dog handling at a reputable overseas institution.
Considering the security challenges currently being faced in Nigeria, the newly acquired dogs, which have been trained to detect explosives, arms and ammunitions, as well as narcotics and other substances, were expected to serve as a complement to explosive detection devices.
The attendance of the advanced dog handlers' course has further boosted the capacity of the affected NAF personnel and also exposed them to international best practices in the use of dogs for security purposes.
It will be recalled that human capacity development through robust and result oriented training for enhanced professional performance is one of the key drivers of the vision of the Chief of the Air Staff (CAS), Air Marshal Sadique Abubakar.