Nigeria@57: Whatever our challenges, we shall overcome —PFN •Declares Day of Prayer for Nigeria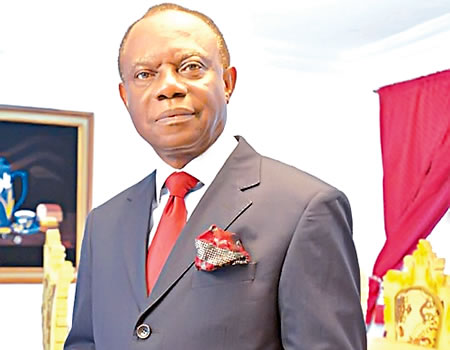 President of the Pentecostal Fellowship of Nigeria (PFN), Reverend (Dr) Felix Omobude, has declared today, as a day of prayer for Nigeria by the Pentecostal community in Nigeria.
In a statement made available to TribuneChurch by the PFN Director, Media and Public Relations, Simbo Olorunfemi, Omobude directed religious leaders to use the occasion of the independence anniversary, which falls on a Sunday, to lead the congregation in prayers for the nation and leaders at all levels of government.
He has asked them to enjoin all members of their congregation on the need to be patriotic at all times and join hands in affirmation of the country's unity.
"We congratulate President Muhammadu Buhari and all Nigerians on the 57th anniversary of Nigeria as an independent nation. Whatever the challenges we face as a nation, there is every assurance that we shall overcome as a people. We are confident that our past or present circumstances cannot hold us down as a nation, but will only usher in a better tomorrow for the country and all Nigerians."
He urged the government to pay more attention to bringing the people together, work harder to improve the economy and create more employment for the youths in order to urgently address the restiveness and agitation witnessed in the country.
He enjoined all Nigerians, irrespective of ethnicity or religion, to embrace peace and eschew all forms of hate and strife and called for greater tolerance among the people, restoration of positive values at all levels, and respect for law and order so that the country could make progress and experience true prosperity.