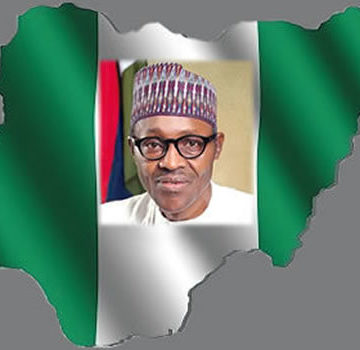 THE Federal Executive Council (FEC) has initiated a process to pull Nigeria out of 90 international bodies out of the 310 it currently subscribes to.
This formed part of the resolutions of the meeting presided over by President Muhammadu Buhari on Wednesday at the presidential villa, Abuja.
Minister of Finance, Mrs Kemi Adeseun who briefed State House correspondents on the matter, said exiting the bodies was recommended by a committee set up to review the country's membership of the organizations.
She said the country has not been able to meet up with the financial obligations that come with the membership even though many of them may not be particularly relevant to Nigeria.
The minister revealed that the yearly membership subscription to the world bodies amounted to $70million.
She said though that the council was unable to agree on the amount of money being owed to various world bodies and has consequently directed the committee to do more work before reporting back to FEC.
Adeseun said: "I'm briefing on a memo that was extensively discussed during FEC meeting on a recommendation of an inter-ministerial working committee on the status of Nigeria's membership of international organizations and associated financial obligations.
"Basically Nigeria is a member of 310 international organizations and a committee was set up to review the rationale of our continued membership of such a large number of our organizations, particularly in the light of the fact that in many cases we are not actually paying our financial obligations and subscriptions which is causing some embarrassment to Nigeria and our image abroad.
"In particular, it was discussed that there are some commitments made to international organizations made by former presidents which were not cash backed.
"So, when our delegations turn up at those organizations, we become very embarrassed. So, that was what drove the committee.
"The committee made some recommendations, that out of the 310 organizations, 220 organizations should be retained and the rest we should withdraw membership from.
"But council directed that more work needed to be done. Particularly, there was a dispute as to the figure of how much is owed.
"The committee had a figure of about $120 million but we are clear from Ministry of Finance and other ministries that is far more than that.
"Our subscriptions are in arrears in a number of major organizations.
"So, the directive of the council was that we should go and reconcile those figures and come back to council and have a payment plan for those figures to avoid Nigeria being embarrassed internationally.
"And also, circulars needed to be issued on who can commit Nigeria because it was discovered it would be a director or an ambassador who attended the meeting who committed subscription on behalf of Nigeria.
"Of course, then the international organization then begins to chase us for its money.
"We need to tighten up the procedures of committing Nigeria to any form of subscription or donations to international organizations.
"The committee is due to come back in the next two weeks with the final figures.
"And then ministers were then asked to look at the recommendations of those international organizations which we want to withdraw from and ensure that they are in support of those decisions before we will finalize the work on this issue.
"So, basically, this is just prudence and value for money. Nigeria doesn't need to be a member of every single organization but those we are members of, we have made a decision as FEC that we must prioritize and pay our obligations because that is part of the nation's image.
"That is what gives Nigeria as a country the right to sit up very straight at international meetings. When you haven't paid up your subscriptions you can't necessarily do so.
"The subscriptions is $70million per annum and there are lots and lots of arrears."
Also speaking at the briefing, the Minister of Foreign Affairs, Geoffrey Onyeama said that he briefed council Nigeria's outing at the 72nd Session of the United Nations General Assembly (UNGA) in New York.
He said President Buhari's statement was well received by world leaders.
On criticisms that Buhari failed to emphasize local issues in his address but instead dwelt of global issues, the Minister said the critics had all missed the point.
According to him, security and anti-corruption fight among others priorities were elaborately noted in the president's speech.
He argued UNGA is a global platform where global issues needed to be given priority.