Nigeria still has a long way to go in achieving SDGs —Adaora Okoye, literacy and sustainability advocate
Adaora Okoye is a digital literacy trainer and a sustainability advocate. As the managing editor of SDG Factory, her work has landed her some awards and engagements with international organisations like UNICEF Voices of Youth and USAID. She was once a Samsung TUNZA Eco-generation ambassador. She recently joined Port Harcourt Litrary Society (PHLS Library) donated by the Shell Petroleum Development Company (SPDC) of Nigera as a digital media and marketing strategist. In this interview by Kingsley Alumona, she speaks about what inspired her into literacy initiatives, her SDG Factory online platform, and what Nigeria needs to do to achieve the Sustainable Development Goals (SDGs) before 2030.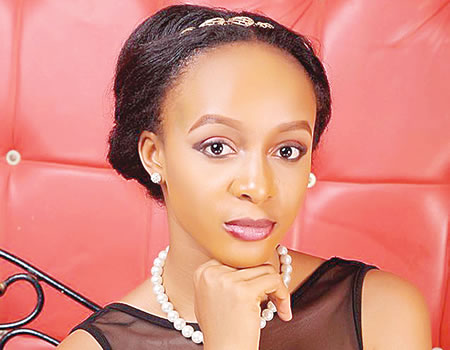 Briefly tell us about yourself and your education background, and what inspired you to go into literacy initiatives.
I am a digital literacy trainer, a sustainability advocate and a former UNICEF Voices of Youth blogging intern and Samsung TUNZA Eco-generation ambassador. I currently manage the digital media platform, SDG Factory, which is a virtual space I created to shine a light on social impact and sustainability matters in Africa.  I also run a podcast called Adaora Talks Impact where I interview non-profit leaders. I created this platform in 300 level to share my love for social impact, development and digital rights.
I studied English Education at the University of Nigeria, Nsukka. It was during my time in school that I discovered my love for development and digital rights.
How did your brief engagements with UNICEF and Voice of Youth shape your digital and leadership skills?
I found my passion for writing/ blogging through books and the internet. The blog post seems to be the most spontaneous form of writing and also the most honest.  I've always loved writing: short stories, essays, etc. I also wanted to make impact. I had few resources so I turned to the internet to find opportunities. I came across a call for applications for the internship and took a leap of faith. Out of thousands of applications, I emerged as one of 12 UNICEF Voices of Youth interns in 2017. I created engaging content for the Voices of Youth platform, participated in seminars hosted by top-level professionals and led conversations with other interns from around the world. The internship, though remote, showed me what was possible with the internet.
Tell us about your digital literacy programmes. Which media do you employ for the programmes and your writings?
Most of the digital literacy programmes I have helped facilitate so far have been through collaboration. Someone sees the work I do and invites me to train a group of people. These trainings usually use audio-visual media such as projectors, microphones, learning games such as Kahoot. I've also spoken on radio programmes on several occasions including Nigeria Info and Love FM.
Which kind of people do you target for the literacy programmes? And, so far, how have they impacted on their lives and society?
The target has varied from professional groups to secondary school students. The aim has been to educate them on the digital literacy and the Fourth Industrial Revolution. This consists of lectures on finding our purpose, pursuing self 'skill-based education', acquiring basic digital skills and expanding your digital footprint, etc for secondary school students. Trainings for professional groups have included seminars on digital storytelling which is the art of leveraging media tools to project your stories to the world.
Tell us about SDG Factory and what motivated you to found it.
SDG Factory is a virtual space I created to shine a light on social impact and sustainability matters in Africa. You can also find my affiliated podcast, Adaora Talks Impact, where I tackle pressing development issues with Africa's industry leaders here. I have interviewed Queen's Young Leaders, Princess Diana Awardees and Mandela Washington Fellowship Alumni.
Which of the Sustainable Development Goals (SDGs) do you specialise on? How do you run and sustain them?
I specialise in SDG 4 which is quality education and SDG 17 which is partnerships for the goals. I run and sustain them through my digital media platform, trainings, and media appearances.
As someone into SDG initiatives, do you think Nigeria could achieve all the SDGs before 2030? If not, what do you think could be done to make the goals a reality before 2030?
I believe that Nigeria still has a long way to go in achieving the SDGs. As an advocate for the SDGs, I'm faced with one recurring problem: Most people I come across have no idea what the SDGs are! Sometimes, I ask them whether they knew about the Millennium Development Goals that came before the SDGs and I'm usually faced with the same negative answer.
I am a firm believer in the power of the present global goals in achieving a better world. There are young people working to achieve the goals by creating game-changing solutions to global problems. But for the goals to have maximal effect, they must be taught to the youngest of us.
The present global goals, that is the SDGs, must be incorporated in the primary school curriculums around the world. This means schools should be teaching young people between ages 5-12 about the present global goals. Children must be engaged through interactive lessons, assignments, projects and other incentives for actions.
The SDGs provide a unified and unifying plan of action for global development. They hold governments accountable and citizens can help by putting pressure on governments for goal implementation. The goals are universal, cutting across cultures and beliefs.
With the deadline for the goals being year 2030 (10 years from now), it would be a shame for these goals to die with most people being mostly ignorant. The United Nations can't do it alone, neither can the governments. We must all play our part to ensure that they are achieved.
You were once a TUNZA Eco-generation Ambassador for Samsung Electronics. What is the ambassadorship about? And, how did it help your career?
As an ambassador, I was required to post monthly reports on environmental issues in Nigeria on the Eco-generation and also plan and execute campaigns and events to raise environmental awareness and to promote TUNZA Eco-generation in my local community. I was able to organise a seminar on green-living for students of my university.
Apart from literacy and SDGs jobs, which other jobs demand your time?
At the moment, I work as a trainer, freelance writer and digital journalist. I have been published in The Nation, NDLink and other publications.
What advice do you have for young people, especially the female ones, who are aspiring to be like you?
I believe in the importance of perseverance and staying true to your passions. It's necessary to find your passions and go for them with everything you have. Having a mentor with experience in your field can help the process. Look for ways to connect with role models through conferences, seminars, social media, etc.