Nigeria ready to be Africa manufacturing hub ―Minister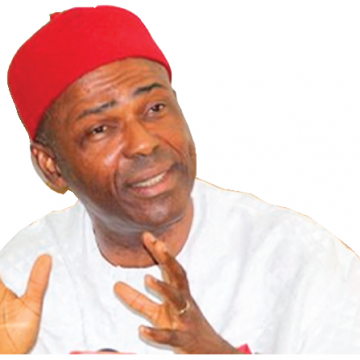 THE Minister of Science and Technology, Dr Ogbonnaya Onu, says Nigeria is ready to become the manufacturing hub for Africa.
Onu said this when he received Dr Valeril Aleksandruk, the Ukrainian Ambassador to Nigeria, on Friday in Abuja.
According to him, the nation will achieve the feat as it uses technology and innovation to harness its natural and human resources.
"We can do this as Nigeria is moving away from being a resource based economy to innovative driving. Really, we have a lot of human and materials resources.
"All we need is to utilise technology, work on the research and innovation so that our people will now be in the position to invent more.
"President Muhammadu Buhari is very determined to make sure all those want to work for Nigeria have jobs. There is no way we can achieve this if we keep running resource-based economy," he said.
Onu said Nigeria would like to expand its relationship with Ukraine in some areas of biotechnology, robotics, high technology, artificial intelligence and space technology.
According to him, both countries will sign Memorandum of Understanding (MOU) soonest.
"Nigeria has established warm relationship Ukraine. We will be signing MOU soon to cover space science and technology.
"We are very interested in the area of biotechnology to support our programme to have food security to remain competitive. We also want to add value to our solid materials through high technology," he said.
Aleksandruk had earlier said his visit to the ministry was to deepen effort in science and technology between Ukraine and Nigeria.
He said Nigeria ought to diversify its economy from oil dependent to non-oil independent by boosting agriculture and adding value to its numerous solid minerals.
"I have asked the minister to specify areas of cooperation which I will quickly deliver," he said.
According to him, about 5,000 Nigerians are currently studying in Ukraine in different areas of studies including medicine, high technology, and oil and gas, among others.
He said Ukraine is a very good destination for African students to develop, adding that Ukraine provides a high quality of education.
The envoy said the high level of delegation from Ukraine would visit Nigeria from March 19 to March 23 on trade related issues.
NAN