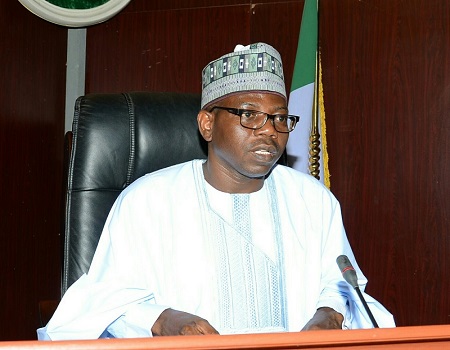 Speaker, Kwara State House of Assembly, Dr Ali Ahmad, has stressed the need for a change in the present political environment in order to make the environment youth friendly.
Speaking at a citizens' conference, organized by a nongovernmental organization, the Millennial Active Citizenship Advocacy Africa Network (MACCA) in Ilorin, the Kwara Speaker said that financial obligations on aspiring youth were discouraging.
The Speaker, who described the Not Too Young to Run law as a welcome development to youths with ideas to develop the nation, called on them to make a positive impact with the opportunity presented by the law.
He said that chairmen in Kwara State Local Government Councils are all young people, adding that the state has the highest ratio of men and women in the House of Assembly in the country.
Ahmad also called on youths, who have their community at heart, to present themselves, saying that the Peoples Democratic Party (PDP) in Kwara state is youth friendly.
Also speaking separately, a member of Kwara State House of Assembly Hon, Moshood Bakare and the state commissioner of Education and Human Capital Development, Alhaja Bilikis Oniyangi, as well as the daughter of Late Moshood Abiola, Rinsola Abiola, who were among the panelists, urged Nigerian youths to actualize their set goals with the Not too young to run law.
The people also said that youths who have an interest in politics should come out to represent their people and make a difference, calling on others to go for their permanent voters' card.
The convener of the programme, Seun Awogbenle, said that the essence of the programme was to create awareness and enlightenment among residents of Kwara state to achieve better governance and leadership in the state.