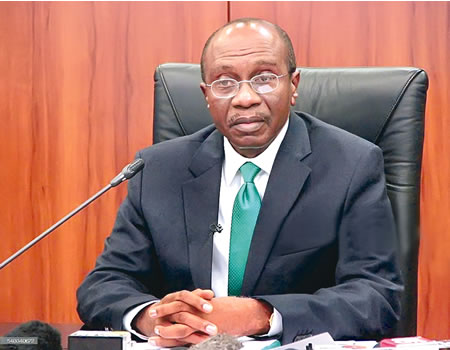 AT present, Nigeria is not on track to meet the 2020 targets set out in the National Financial Inclusion Strategy (NFIS) of 2012.
This is contained in the exposure draft of the financial inclusion strategy document released on Friday by the Central Bank of Nigeria (CBN).
The National Financial Strategy is aimed at further reducing the number of people without financial services  to 20per cent  by 2020.
Specifically, it is expected that adult Nigerians with access to payment services is to increase from 21.6per cent in 2010 to 70 per cent in 2020, while those with access to savings should increase from 24.0per cent to 60per cent; and Credit from 2per cent to 40per cent, Insurance from1per cent to 40per cent and Pensions from 5per cent to 40per cent, within the same period.
It should be remembered that in 2012, the CBN adopted the National Financial Inclusion Strategy (NFIS) which articulated the challenges in financial inclusion; identified areas of focus, key performance indicators (KPIs) and targets; and described the implementation structure.
According to the draft, the NFIS set two financial inclusion targets for the year 2020: an overall financial inclusion rate of 80per cent of the adult population and a formal financial inclusion rate of 70 per cent of the adult population.
But as of 2016, just 58.4per cent of Nigeria's 96.4 million adults were financially served and only 48.6per cent of all adults used formal financial services.
The NFIS defined an additional 15 targets for channels, products and enabling environment, as well as 22 key performance indicators (KPIs) related to these targets.
"Across all these measures, Nigeria lags inclusion targets. Still, promising developments have emerged, especially in recent times, as new stakeholders have joined the push for financial inclusion.
The limitations of the 2012 report included a lack of prioritisation across a long list of actions and KPIs, as well as an outdated set of solutions, some of which, as innovation advanced, became increasingly suboptimal in their prescribed methods.
"At present, Nigeria lags behind inclusion targets across every measure and is not on track to meet the targets by 2020," the guideline stated.
However, some recent developments launched since completion of the strategy review according to CBN may help drive inclusion over the next two years.
Deposit Money Banks (DMBs), Mobile Money Operators (MMOs) and super-agents the CBN noted, have designed a
programme for aggressive rollout of a network of 500,000-agents to offer basic financial services, including cash-in / cash-out (CICO), funds transfer, bill payments, airtime purchase
and government payments. Agents will also provide remote Bank Verification Number (BVN) enrolment services it stated.