Nigeria needs sacrificial leadership to reach her destiny ― Pastor Ojo
• Says developed nations transited to greatness through such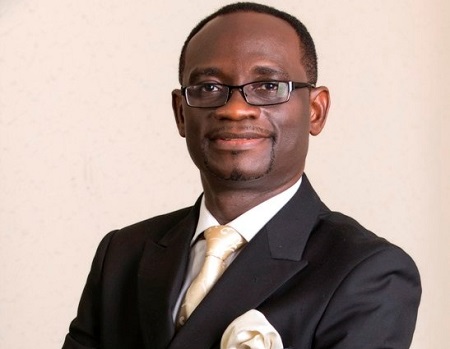 The numerous problems currently facing Nigeria as a country can only be resolved like developed countries did through sacrificial leadership and inculcating African and family values in the youths to make them stay clear of acts of criminality that have become a past- time amongst them.
Pastor Yinka Ojo of Grace Family International Church gave this admonition on Tuesday in a pre-convention press briefing which took place at the premises of the church at Ikeja.
The 4-days Grace International Convention 2019 themed: 'Like a Rushing Wind, Acts 2,' will commence from Thursday to Sunday.
According to the cleric, no developed nation has risen out of the kind of problems Nigeria has found itself in "to become developed without sacrificial leaders, leaders with vision, they must sacrifice."
"Politics is not a job or career, it is service, for instance, the US President, Donald Trump, demonstrates sacrificial leadership for his country.
ALSO READ: Election: Dabiri-Erewa appeals for diaspora voting
"Since he became president, he has not collected a single month salary, he donates it to pensioners and said he would do that throughout his tenure; because he realises that there are people who need that money more than him.
"That kind of spirit, we need it among all the people in the executive, legislature, judiciary and all levels of leadership in the country," he said.
Speaking further, Pastor Ojo lamented what he termed a major failure on the family front, saying these were the values that Africans treasured and were no longer found as of today.
He said it could now be observed sadly that no parent had time today to sit down and teach their children African values and culture.
"The kind of values that Africans treasures can no longer to be found today, no parent has time today to sit down and teach their children values, African values and culture.
"There is the failure of spending time with the children, moulding their mind and shaping the way they think so that they can live right in the future; many children are raising themselves, some on the streets and that is why there is so much criminality among them," he said.
This was just as he condemned incidents of drug abuse, cultism, kidnapping, the craze for quick money, entitlement mentality now prevalent among the youth.
Ojo described the coming convention as a time of visitation from heaven and four days of stirring hope alive, saying there would be a special seminar for unmarried young men and women as well as special marriage seminar.
Ministers expected to minister at the convention apart from the host minister and his wife, Reverends Yinka and Deola Ojo are: Evangelist Abraham Olaleye, Reverend (Mrs) Gbemi Olaleye, Evangelist Dario Martini, Reverend Lanre Adenekan, Reverend Bola Akin-John and Reverend Utim G. Dike.