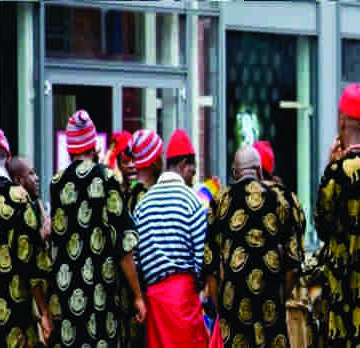 THE World Igbo Congress (WIC), a pan Igbo socio-cultural organisation has described Nigeria as a nation that lacks true federalism judging from the way the country is being run by the incumbent federal government stressing that the concept of unity in diversity is not reflected in the administration of the polity.
The organisation in a press release issued by the Public Relations Officer, Mr Basil Onwukwe , condemned what it termed blatant abuse of the tenets of federalism by the spate of flagrant appointments of northerners and Muslims to the outright exclusion of other ethnic nationalities; laying emphasis on alleged marginalisation of people from the south-eastern region of the country .
The Igbo organisation made reference to what it saw as a lopsided appointment of 27 new judges recently to the court of appeal; saying that it is the preponderance of those who hail from the Muslim north and total exclusion of south-easterners. It pointed out that no ethnic group or region in Nigeria should be abandoned for the other and the federal government should apply the concept of federal character in its appointments.
The release, therefore, read in part "we call on the federal government of Nigeria to use all necessary diplomatic tools within its power to protect its citizens like other nations and therefore preserve Nigeria as a serious national entity.
World Igbo Congress also demand that the federal government begin to address this national question of integration if it wants the country to continue to exist as one entity. We also call on our entrusted with the responsibility of protecting Igbo interest to prevail on the government to guard against blatant abuse of true federalism."
The Igbo group also condemned the enslavement and killing of Nigerians in Libya especially the people from the southern region of the country adding that they have been subjected to extortion, violence, torture, slave labour and all forms of inhuman and inhumane treatment ; that federal government should come to their rescue as well as salvage their conditions.
---
---