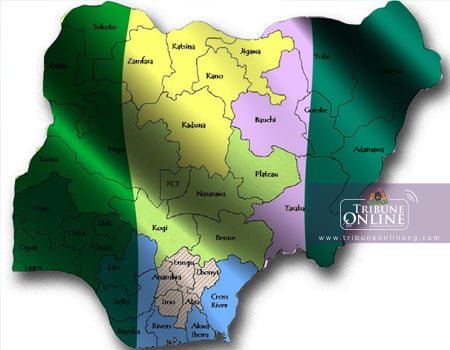 TOWARDS the 2019 presidential election in the country, the Presidential aspirant of National Conscience Party (NCP), Dr Thomas-Wilson Ikubese, has lamented the failure of past Nigerian leaders to transform and develop the country.
Ikebese, who stated this in Akure, Ondo State capital while declaring his ambition to contest the 2019 presidential election, described past leaders as a complete disappointment, saying the attitude of these leaders had become an embarrassment to the country among the comity of nations in the world.
According to the NCP Presidential aspirant, the party has what it takes to turn around Nigeria into the nucleus of a petro-chemical revolution in Africa.
He noted that the All Progressives Congress (APC) and the Peoples Democratic Party (PDP) have failed the masses, saying "Nigeria ought to be the pride of the black race, but today, we have become a global embarrassment."
He explained that there is obvious poverty within the land and promised to transform the country positively if given the chance in 2019.
The NPC presidential aspirant noted he had written several books to the government on how the country could be transformed and developed, but regretted that those recommendations have been jettisoned by the people at the helm of affairs.
Ikubese said "Seeing that our present crop of political leadership might never implement these recommendations, I have decided to run for the office of the President of the Federal Republic of Nigeria so that I can put machineries in place for the actualisation of these recommendations, which will birth the New Nigeria of our dreams.
"I hereby call on our youths, which form 70 percent of the Nigeria Population, to rise up and join me in this civil revolution through the ballot box come 2019, rather than recycle the current political brigades."
He advised youths in the country to rise up to the challenge and vie for elective positions in order to wrestle the nation from the those he called the money bags politicians.
While speaking, the state Chairman of NPC in Ondo State, Mr David Olasuyi under Ikuebese if elected, will turn around the country's misfortunes, noting that the current challenges plaguing the country would adequately be addressed with the needed political will to positively turn around the country's wheel of development.
Olasuyi said that Ikubese has what it takes to lead Nigeria to a greater height, saying the party is poised for good governance come 2019.
He said: "The betterment and goodness of the masses is the major aim of this party when formed by our very own Gani Fawehinmi.
"We are ready to take over power come 2019 because we have a man of impeccable qualities and experience to lead us."