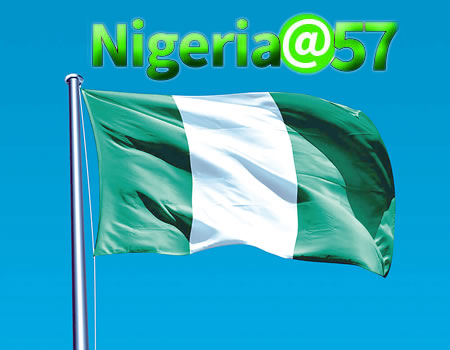 As Nigeria celebrates its 57th independence anniversary, the Coalition of Civil Society Organization for Transparency and Good Governance has commended the sacrifices of the military, describing the country's Armed Forces  as "guardian" of the country's democracy.
This was part of resolutions reached at the end of a one day plenary session held by the coalition.
The communique issued at the end of the meeting called for an end to every secession agitation, while urging advocates of restructuring to channel their demands through the National Assembly since it would help Nigeria evolve into a better country.
The communique signed by Patriot Sabo Odeh, Chairman, CDC and Rev Samson Onwu, Secretary, CDC commended the military for defending Nigeria's democracy since  1999 when the country returned  to civil rule and deferring to civil authorities which it respects at all times.
It reads in part, "We appeal to the Nigerian military not to relent in going after terrorists that do not want Nigeria to keep existing as a united country.
"Plenary charged all stakeholders in the Nigerian project to always remember that patriotism demands everyone to be forward looking in their approaches. To this end, a committee to evolve a new narrative of greatness for Nigeria's 100 years of independence was constituted and terms of reference given for all Nigerians to work together as one family in love and unity for the good of our country."
The group said it has taken note of the increasing agitation for restructuring of Nigeria, but observed that the content, nature, process and procedures for achieving the restructuring being canvassed are unconstitutional and constitute unnecessary heating of the polity for selfish and primordial interest.
It further noted that criminals and terrorists are hiding behind these demands of self-seeking Nigerians to attempt dividing Nigeria in violation of all known international instruments.
"These terrorists, in addition to canvassing their manifestoes, are currently attempting to intimidate, blackmail and subdue the military and security agencies including direct attacks on troops.
"The plenary asserted that the agitations by terrorists that are pursuing secessionist agenda must be immediately tackled without sentiments and bias if Nigeria is to celebrate more Independence Anniversaries as a united and prosperous country," the communique added.