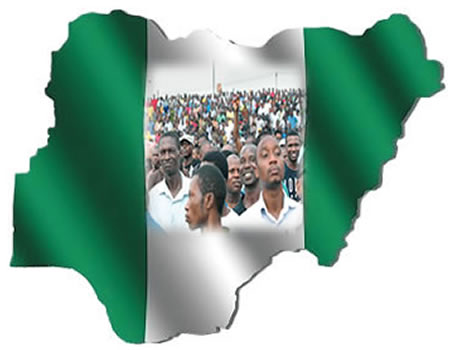 THE Program Coordinator of Technologies for African Agricultural Transformation (TAAT), Dr Chrysantus Akem has said that Nigeria alongside other 26 African countries will benefit from the fund made available by African Development Bank (AfDB), through TAAT, the World Bank and Bill and Melinda Gates Foundation, to improve agricultural productivity.
TAAT which is the brainchild of the African Development Bank, it is the bedrock of the Feed Africa which is one of the high fives under which the AfDB is operating, the other ones Light and Power Africa, FeedAfrica, integrate Africa, Industrialize Friday and a better life for all Africans, to make the Feed Africa is carried forward, TAAT was basically conceived to bring together 18 value chains to see how to transform agriculture across Africa.
Speaking at the TAAT Aquaculture Compact West Africa and Central Africa Regional/in Country Meeting, Dr Akem said "the AfDB realized that we have been doing a lot of research, we have a lot of technologies, but they are all either in shelves or in publications, and Africa continue to import, spending more than $35 billion just for import of food crops most of which can be produced in Africa.
ALSO READ: Ignore PDP over expulsion, Kashamu tells INEC, DSS, police
"So the AfDB took the lead to basically initiate TAAT, review all the technologies that are available across those 18 value chains to see how we can transform agriculture in Africa, it is a 10 year Program started in 2015, goes up to 2025, and the AfDB has initiated the program with a sum of $120 million, hoping to use it as Seed money to tap into $700 million that the World Bank has also made available in its African agriculture transformation program.
"Some of the funds will come from the Bill and Melinda Gates Foundation, they have made available $230 million through Alliance for Green Revolution in Africa (AGRA) which TAAT is aiming to tap into as all these donors are focused to see how they can transform agriculture in Africa, they have set targets which they want to measure at the end and basically involves more 46 million of direct and indirect beneficiaries, reaching out to a number of youths and increasing the productivity of the value chains which they are targeting.
Speaking on aquaculture, Dr Akem regretted that Nigeria having the largest potential in fish production in the Sub-Saharan Africa, is also the largest importer of fish, hence, he said the meeting became necessary to see how fish production can be optimized in the region.
"Aquaculture happens to be one of those areas which is fish and which we import a lot, we have all the lands, we have all the waters where we can grow the inland fish, so aquaculture is trying to see how we can increase the production and the productivity of the fish that Africa consumes, we are focusing on two main species, Tilapia and Catfish, and basically, we are looking at what is limiting us from reaching capacity within these two species and the key thing that we have identified is the fish feed, 60-70 per cent of production cost for fish goes towards feed, so it makes sense for the aquaculture compact to link up with cassava, soybean and Maize which makes up the ingredients for which that feed is produced, so in addition to feed which is a challenge, they also have to set up structures for the fingerlings, that's like the Seed that will be used to produce this fish, so that's one of the challenges where we thing World Fish already have technology that has been proven and we basing trying to see how we can expand this one to the fish production countries across Africa.
"Because TAAT is a program that is going to be implemented at country levels, not at the research institutional level, so World Fish with headquarters in Malaysia and the African Regional Headquarters in Egypt, released that we have to implement the project across the different countries in Sub-Saharan African, Nigeria has been identified as one of the major fish producers in Africa, and also one of the major importers of fish, so they decided to use it as a center to bring the other West African and Central African Countries to come together, look at the program they have developed to put in place in order to implement the World Fish component of the TAAT program.
"We have a total of 27 counties right now that have signed in, these are countries within the West Africa, Central Africa, Eastern African and Southern Africa, they are basically countries in the Sub-Saharan Africa, when TAAT was initiated, we sent out invitations expression of interest to about all the countries, 35 of them showed up, at then we wanted concrete commitment from the government and basically we asked the Ministries of Agriculture to send in written expression of interest and right now 27 of these countries that we are currently implementing TAAT did so, so basically all the countries in Sub-Sharan Africa are involved, they are 27 in number.
When asked about the funding arrangement for the Program, Dr Akem said "there is a bit of counterpart funding from the governments, but largely the links from the government will be on the loan program they have already committed themselves to, for example, we have the West African Agriculture Transformation Program, now they are going to the second phase which is the West African Agriculture Productivity Program (WAAPP) they are loans that countries have already committed to take, those loans have the same values chain that TAAT wants to transform, so TAAT gives them the basis, the technology that already been identified which they will link in implementing those loan programs under WAAPP, so they are linked together, governments have already made that commitment.
"AfDB has also indicated that they have additional funds for any country that wants to increase their loan capability for specific areas so that they can also tap in those findings, so that's how we link to government, the other counterpart funding is just in the provision of space, interns of field, office, any logistics they can give for the smooth running of the project, but the big part of it is tapping into the loans to basically use the Seed money that we are starting with and transform agriculture in their own countries.
Also speaking, the Coordinator of WAAPPP Nigeria, Dr Jame Apochi said "the objective of WAAPP is to develop technology through research that will be disseminated, adopted by farmers that will lead to increased agriculture productivity, we have just finished the first phase of the project, instead of having the second phase, we are going to have the West African agriculture Transformation Program.
"In this new program, we are looking at transforming agriculture, we are going beyond the scope of Agricultural productivity, into transforming the entire agriculture, we are going into nutrition, we are looking at the regional market, and creation of jobs for the youths."
Furthermore, he said "the partnership we are going to have with TAAT is in the area of upscaling the proven technologies that have already decimated, TAAT is not doing research, but we are doing research, disseminating the technology, so we are going to partner with TAAT in the area of upscaling, dissemination of proven technologies."
On fish production, said "the commodity for Nigeria is aquaculture, but apart fro aquaculture, we are also going to have something to do with root and tubers, yam and cassava, then cereals (rice, Maize and sorghum), then livestock, we are going to have Poultry, sheep and goat and for horticulture, we are going too have plantain and banana and then cashew, we will also go into oilseeds."
Dr Apochi said the agreement to start the new phase has reached an advanced stage, noting that Nigeria has indicated interest in participating in the project. "we are working on necessary documents, and the moment the agreement is signed between Nigeria and the World Bank, it will start," he added.