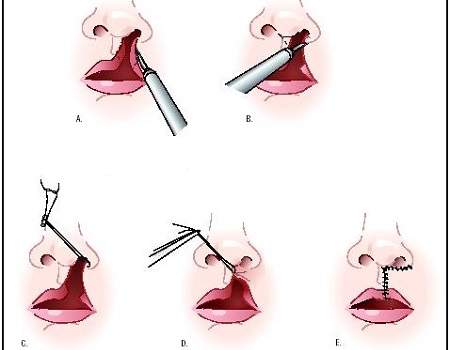 AN American based NGO, SmileTrain, says it will offer free surgery to people living with congenital abnormalities in Kwara.
Prof Ismail Adigun, a Consultant Plastic Surgeon with University of Ilorin Teaching Hospital (UITH), made this known at an awareness campaign on Tuesday in Ilorin.
Adigun urged people with abnormalities such as cleft lips and palate in the state to visit UITH for the free surgery.
ALSO READ: Support fight against HIV/AIDS with adequate funding, NMA urges FG
He explained that SmileTrain was giving assistance to indigenous children born with congenital deformities
According to him, SmileTrain has been a donor organisation that supporting cleft lip surgery in Nigeria.
Adigun revealed that it costs about $400 dollars per patient to perform surgery for cleft lip and palate.
He further explained that the awareness campaign was to sensitise people around the state to bring their children and family members with cleft lip and palate for corrective surgery.
"Cleft lip and palate is a congenital abnormality and is no respecter of anybody, and these children are not witches as erroneously believed by others.''
He explained that there is no reliable known cause for cleft lips and palate, but the environment and genetics, are sometimes attributed as a causative factor.
Mrs Victoria Awazie, the Programme Manager, for SmileTrain, West Africa, lamented the number of children with the deformities and had been killed because of stigma.
According to her, SmileTrain is the largest cleft repair organisation with presence in 87 countries across the world.
Awazie hinted that getting to remote rural communities to get to patients are their major challenges while reiterating that children with cleft lips are not cursed by the gods, but a congenital deformity from birth.
The programme manager said that the organisation, in addition, gives comprehensive care to patients including orthodontic for repair of teeth, speech training and area of malnourishment.
Dr Abdulrasheed Nasir, the Programme Coordinator and Paediatrician with UITH, noted that government cannot do everything in area of health, hence the need for other NGOs to collaborate with government in the area of healthcare.
"Fortunately there are private organisations that can provide succour to cleft lip and palate in the country.
"Literacy is very important for every child in Nigeria and children with cleft lips face stigma most times, including being hidden by their parents and prevented from going to school.
"But with this surgical interventions, such children have the benefit of surgery which will improve their lives," he said.