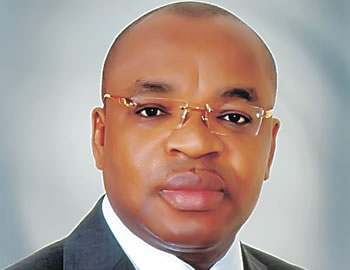 AHEAD of the 2019 general elections, a non governmental organisation committed to alleviation of poverty and ecological challenges in the Niger Delta region has advocated for a paradigm shift in the administration of Akwa Ibom State.
Rising from their stakeholders' meeting, leaders of the Network Advancement Programme for Poverty and Disaster Risk Reduction (NAPPDRR) lamented the widespread poverty and unemployment situation in the State in the last two years and called for alternative leadership in 2019.
Addressing reporters, the President-General of the group, Alhaji Al-Mustapher Emem Edoho and the Secretary, Mr. Jubril Uwem Edukere, said "the Peoples Democratic Party (PDP) led government has not demonstrated enough commitment to addressing the prevailing poverty and unemployment in the State."
According to Edoho, who read the communiqué at the end of the meeting; "it was time for the electorate to take a careful assessment of the performance of the government as to whether it has been able to meet the yearnings and aspirations of the people".
"After our realty checks, we have discovered that a lot of youths are suffering in silence because there are no jobs to engage them, and that is why the level of cultism, militancy, kidnapping and politically-motivated killings thrive so much in the last two years", he noted.
He explained that "the laxity shown by government in fixing social infrastructure in the State had placed a heavy burden on the Niger Delta Development Commission (NDDC), which he noted, had taken over the construction and remodeling of some rural roads in the State".
The group, therefore, urged the Managing Director of NDDC, Sir Nsima Ekere, to heed the growing calls by several other interest groups to vie for the governorship of the State when his two-year tenure ends at the Commission.
"We have no doubt that based on his current performance as the NDDC boss, even with lean resources in this recession period, that he would replicate the same feat as governor in 2019", parts of the communiqué reads.
But governor Emmanuel, in a swift reaction said "there is no alternative to the PDP in Akwa Ibom", and urged the opposition not to incensed the polity with propaganda and hate speeches.
Emmanuel, who spoke to State House Correspondent in Uyo, the State capital, said his administration has surpassed the target it set for itself, especially in the areas of roads, industrialization, job creation and human capital development.
PDP, according to Emmanuel, was already looking beyond Akwa Ibom to capture power back at the centre, pointing out that the recent Supreme Court ruling and the party's superlative performance in the recent Senatorial bye-election in Osun, as essential indicators that it would bounce back in full swing in 2019.
He, therefore, enjoined the youths and party followers to remain resolute in their support for the former ruling party, promising of more dividends of democracy before the crucial 2019 election year.