New NAFDAC policy targets local manufacturing of 50 imported drugs
As Govt mulls N300bn pharmaceutical funds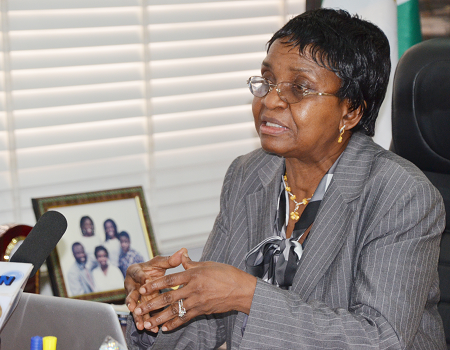 New drugs registration policy going to be rolled out in the next few months by the National Agency for Foods, Drugs Administration and Control (NAFDAC) is targeting to domesticate local manufacturing of over 50 drugs presently being imported from overseas.
This policy shift is coming at a time when the government is considering to institute a N300billion pharmaceutical funds to boost the capacity of local manufacturing of products otherwise imported into the country.
Importation of pharmaceutical products and equipment are believed to gulp over $200billion annually, a fact that necessitated government hike of tariff on imported medical equipment to 70 per cent from about 25 per cent.
The NAFDAC product registration policy tagged 'Five Plus Five' implies that for every imported pharmaceutical product registered in the country, the franchise owners will have to work out an arrangement for local manufacturing of the product in the country if they wish to revalidate its NAFDAC registration for another five years.
Tribune Online learnt that the policy will bring about 50 imported pharmaceutical products under local manufacturing partnership or have the owners of the product establish own factory for the manufacture of the affected products.
According to the Chairman, Pharmaceutical Manufacturers Group of the Manufacturers Association of Nigeria (MAN), Mr. Fidelis Ayabae, the new policy shift is intended to encourage the creation of jobs for the teeming youth population in dire need of employment.
Ayebae who is also the Managing Director and Chief Executive Officer, Fidson Healthcare Plc, explained that the policy shift was a direct outcome of the group's advocacy reach out to the governments, pointing out that government can no longer ban certain products being a signatory to World Trade Organisation (WTO) that entails open borders.
ALSO READ: JUST IN: CBN slashes monetary policy rate from 14% to 13.5% for first time in 2 years
"These days where trade treaties require governments to open borders, you can't come straight to place a ban on certain products unlike many years ago when government directly banned the importation of 17 pharmaceutical products including paracetamol, betamethasone, artemisin, and others.
"Government can't take such action now. However, this new policy promises to bring a minimum of additional products into this net (of banned products) in the next one year," Ayebae revealed.
While noting that every region of global trade is introducing some kind of trade barriers, the Fidson boss expressed hope that positive impact of the new policy is going to be a revenue driver for indigenous pharmaceutical manufacturing companies which have World Health Organisation (WHO) standard factory such as Fidson.
According to him, Fidson's WHO standard factory is in the process of being certified and pre-registered by the World Health Organisation, a process which he described as rigorous and painstaking.
He expressed hope that the WHO pre-registration process would be completed in about six months from now, adding that the new factory has boosted production and earnings potentials of the company.
He also disclosed that the pharmaceutical group of the MAN has been on the advocacy for the establishment of a N300billion pharmaceutical industry funds, saying there is a strong hope government buy-in of the advocacy.