NDLEA arrests 45 suspected dealers with 5441.5248kg assorted drugs in Anambra
The Anambra State Command of the National Drug Law Enforcement Agency (NDLEA) has arrested about forty-five suspected drug traffickers with 5441.5248kg of assorted drugs in the state.
Those arrested include 42 males and three females. The arrest and seizures took place between January and February 2020.
The state commandant of the Agency, Mr Mohammed Idris, who disclosed this to newsmen at his office in Awka, on Wednesday, vowed to always identify, arrest and prosecute anyone found wanting.
He explained that Anambra State is strategically located close to one of Nigeria's cannabis-producing state (Delta State), where drug dealers either convey their illicit drugs for sales or come to buy across the state.
The NDLEA boss commended the command for the arrests and seizures and urged them to intensify efforts at eradicating the menace in the state.
ALSO READ: FG advocates use of Nigerian languages to teach school children in science subjects
"This scorecard is impressive and laudable. I want you to sustain your winning strategies. Be focused, undeterred and intensify efforts in detecting more illicit drug dealers to ensure that those involved are eradicated completely in the state," he added.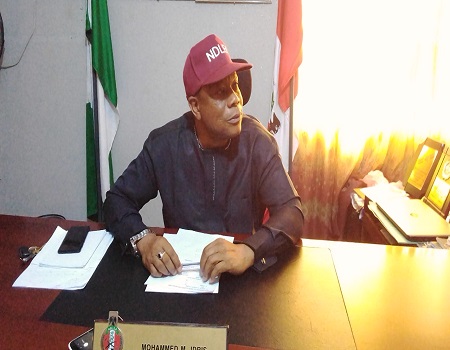 He also commended the state governor, Willie Obiano, in his support and commitment in the fight against illicit drug activities in the state.
He also called for the support of relevant stakeholders at all levels in the anti-narcotics campaign among youths in the society.
He then gave the breakdown of the illicit drugs seized to include 224.1521kg cannabis sativa, 0.0464kg cocaine, 0.0046kg heroine.
Others are psychotropic substances which include crystalline meth – 0.0052kg, broncleer with codeine syrup – 320.0000kg, tramadol – 2.180kg and rapnol – 1.540kg