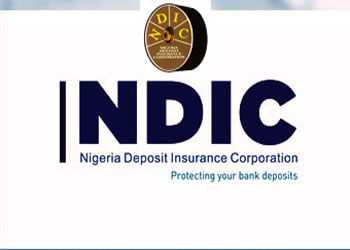 FEW weeks after the Nigerian Deposit Insurance Corporation (NDIC) closed former Skye Bank of Nigeria PLC, the Corporation has announced the closure of yet another bank, the Garu Microfinance Bank (GMFB) in Bauchi State.
Manager of the Bank in Bauchi, Mallam Ibrahim Abubakar, confirmed the development as done by the NDIC on Monday explaining that the microfinance bank was closed due to liquidation problem.
Ibrahim Abubakar said: "The bank was closed because the shareholders of the bank have been unable to recapitalise it."
He, however, expressed concerned over the development which he came at the wrong time "when we are paying pensioners and September salaries, which will affect the depositors."
"But the NDIC and the management are collecting forms from depositors to process their payments with designated banks across the State to enable them received their money," he assured.
He further said that the bank was in operation for over 20 years in the state capital and that pensioners and other depositors particularly small-scale business people have got used to the bank.
ALSO READ: In Kaduna, it's el-Rufai versus Ashiru
However, a Senior officer with the NDIC who pleaded anonymity disclosed the development in an interview with Newsmen in Bauchi on Tuesday saying that the Central Bank of Nigeria (CBN), approved the liquidation licence of Garu microfinance bank Bauchi.
According to him: "The CBN has revoked the licence of Garu Micro Finance Bank, Bauchi for its inability to meet up with the financial obligations guiding operations of microfinance banks. As soon as possible after the NDIC officially deems that a bank has failed."
He added: "That is unable to meet its credit obligations, it notifies customers and the public that it has assumed the responsibilities of the receiver. It closes the doors to the public and immediately starts working with the bank's staff to bring the books of account up to date and ultimately to post all relevant entries to the bank's general ledger."
The Official further said that, when an insured bank fails, the NDIC becomes the receiver, the entity appointed to protect the bank's accounts and other property while it manages the orderly liquidation of the failed bank.
"This liquidation process entails more than converting assets to cash. It also involves finding new ownership for the failed bank," he said.
He, however, gave the assurance that the NDIC would work to determine the number of depositors, their individual deposits and modalities for paying them.