NDIC boss advocates qualitative education as panacea to insecurity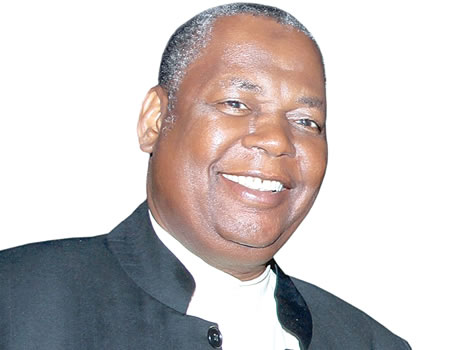 MANAGING Director/Chief Executive, Nigeria Deposit Insurance Corporation (NDIC), Umaru Ibrahim has advocated quality education as the panacea to violence and insecurity in the country.
The NDIC boss made the remark in a keynote address to the 15th graduation ceremony of Zaria Academy, Shika, Kaduna State.
At the event, a science laboratory built and equipped by the corporation was formally commissioned as part of its corporate social responsibility initiative.
While lamenting the upsurge in violent crimes and other challenges of insecurity especially among youths in the country, Ibrahim expressed the belief that the situation could be attributed to poor and weak educational system.
According to a statement from Head of Corporate Communications at NDIC, Ibrahim Kudu, Ibrahim, the NDIC boss, therefore, called for concerted efforts from all stakeholders to guarantee qualitative education for millions of the nation's youths to prepare them for gainful employment opportunities and better living conditions.
Ibrahim who urged Nigerians to view the provision of quality education as the responsibility of all described complete reliance on government alone for delivery of quality education as unrealistic.
ALSO READ: Academy to train students, others on UN protocols
He called on the private sector to complement government efforts, stating that the resources available to the government could not provide the type of education required to produce graduates that were not only employable but also adaptable to the rapidly changing global economy.
The squalid education situation especially in the northern states, the NDIC boss concluded, informed the Corporation's acceptance of the request from the Zaria Academy for the construction and equipping of its science laboratories, which were razed by fire about two years ago.
He expressed delight that the NDIC's modest intervention largely contributed to the successes of the last two sets of graduates from the academy.
While noting the low standard of education in the northern states and the low rate of senior secondary school enrolment, Ibrahim called on governors in the region to improve the educational standards of their states and also offer scholarships to bright indigent students.