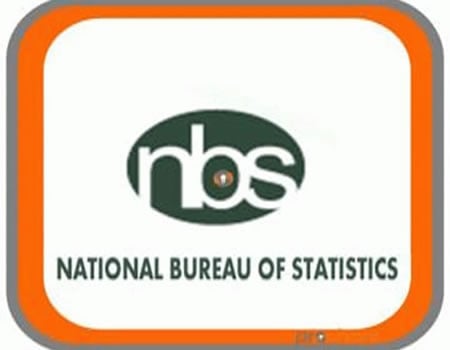 DR Yemi Kale, the Statistician-General of the Federation has appealed to all selected respondents to provide information for the ongoing Micro, Small and Medium Enterprises (MSMEs) survey in the country.
The survey is being carried out by the National Bureau of Statistics (NBS) in collaboration with the Small and Medium Enterprises Development Agency of Nigeria (SMEDAN) to boost economic planning and development.
Kale, the Chief Executive Officer of NBS made the appeal in a statement signed by Sunday Ichedi, the head of Corporate and Public Affairs of NBS, on Tuesday in Abuja.
According to Kale, the MSMEs survey is for 2017.
` In view of the importance of this survey to national development, NBS is appealing to all selected respondents to accurately supply the information sought after during this exercise.
"We assure all our respondents that all data collected will be treated with utmost confidentiality.
"It will be used solely for the purpose for which the survey is intended in accordance with the law as stipulated in the Statistical Act 2007,''
Kale said that the survey, the third round in its series, was aimed at generating evidence and policy-relevant information on nature and operations of MSMEs in Nigeria.
He said that information collected during this exercise would among other things, be useful in assessing the impact of government policies and programmes as it relates to MSMEs to determine their success or otherwise.
"It will also help in designing further solutions and strategies to tackle challenges identified by operators within the sector and ascertain the level of employment and the sector's contribution to Nigeria's Gross Domestic Product (GDP).''
The statistician-general, however, said that NBS and SMEDAN data collectors would be on the field from July 19 to August 2 to administer questionnaires.
He said that the data collectors would administer questionnaires to selected households and enterprises across the country in all the 36 states of the Federation, including the FCT.
ALSO READ: Bayelsa APC writes Buhari to call Dickson to order
Meanwhile, Dr Dikko Radda, the Director-General and Chief Executive Officer of SMEDAN, at the workshop on MSMEs said the survey was usually conducted every three years.
Radda said the last survey was conducted in 2013.
"The findings which were released in 2014, revealed among other things that Dec. 2010 baseline survey with the number of enterprises being 17, 284,678 and employing 32, 414, 884 persons, MSMEs numbers had risen to 37, 067,416 enterprises, employing 59,741,211 persons as at January 2014.
"The latter survey also showed that MSMEs contributed 48.47 per cent or N38.78 trillion to Nigeria's GDP and 7.07 per cent to exports earnings.
"These have been using economic indices on MSMEs, which has been very useful to local and foreign investors,'' he said.
According to him, the objective of the national MSMEs survey is to establish a credible and reliable database for MSMEs sector in Nigeria.