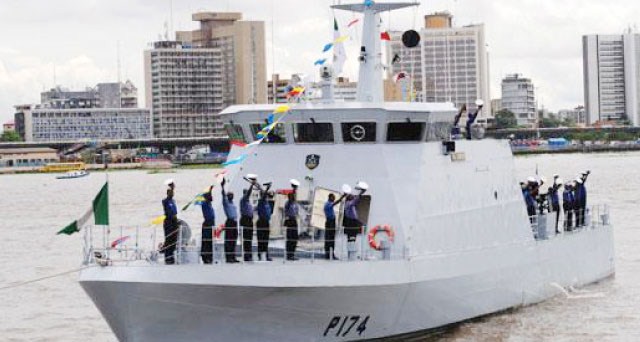 THE Nigeria Navy has accused mariners of not giving enough information to the Nigeran Navy Hydrographic Office on the dangers encountered during voyages within the Nigerian territorial waters.
The aquatic arm of the Nigeria military added that it had made some quantum leaps above what the office did last year.
The Hydrographer of the Navy, Navy Commodore Emeka Okafor said this at a forum organised by the body of Nigerian Hydrographers in Lagos recently.
He stressed that some efforts have been made so far in the area of achievement of phase 1 of the International Hydrographic Organisation Capacity Building Strategy by establishing the maritime safety information facility.
He explained that the facility provides information of uncharted dangers to mariners to improve safety, but added that the mariners have not been giving enough of such information.
ALSO READ: Naira weakens marginally against dollar
According to the Commodore, without receiving the information, it would be difficult to serve the mariners better.
"We must remember that safety at sea is a collective responsibility of all stakeholders, which requires mariners to report to the Hydrographic office of the Navy any observed incidents likely to impinge on safety for the common good of all Nigerians," Commodore Okafor stated.
He added that the NNHO has completed the charting scheme of Nigeria's maritime space and has developed limited capacity for chart production.
"Before the end of this year (2018), the office will commence compilation of production of National chart scales for critical areas of Nigerian waters.
"In training, four series of training charts have been produced and are available at the NNHO to aid maritime training institutions in Nigeria," he added.