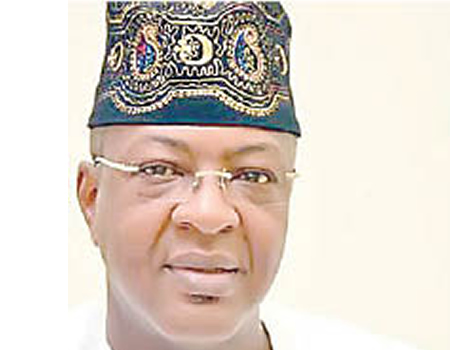 THE lower chamber of the National Assembly has commended the domestic tourism promotion and development drive of the Director-General of the Nigerian Tourism Development Corporation (NTDC), Mr Folorusho Coker.
Making the commendation last Thursday at the 2018 budget defence, the Chairman of the Budget Committee for the Ministry of Information and Culture, Honourable Ogbeide-Ihama Omoregie, said with the clear-cut vision of the NTDC boss and his focus on domestic tourism, Nigeria will soon stand tall among the comity of tourism nations.
This was just as Hon. Omoregie charged the Minister of Information and Culture, Alhaji Lai Muhammed, to take the campaign for better attention and funding for tourism to the Federal Executive Council meeting, which according to him, will enable actualisation of the progressive plans for the industry.
Hon. Omoregie, who described tourism as a veritable tool for enhancing national unity, generating huge revenue for government and creating jobs and drastically reducing poverty in the nation, declared the support of the NASS for NTDC.
"We will support and partner with NTDC to ensure tourism grow in Nigeria, to explore its potentialities in infusing unity among Nigerians, generate good revenue for government, create employment for our people, and put money in their pockets," Omoregie declared.
Omoregie, however disclosed the decision of the  House to kick against the sales of the National Theatre, while calling on the Minister of Information and Culture to wage into, and resolve, the internal crisis in the organisation.
The committee then made case for more focus on domestic tourism, saying, "We have to develop our tourism assets, both destinations and cultural heritage and festivals. Mambilla Plateau, Ojude-Oba and National Parks, among innumerable others, are there for us to develop and explore to woo foreign tourists and better the lots of our dear nation and her good people."
Folorusho Coker while defending the corporation's budget for 2018, described tourism as a business, while he disclosed his intention to focus on domestic tourism, "to make the best use of what we have and consume more of Nigeria-made goods, while using technology as a pivotal tool."
While describing tourism as over $10trillion industry globally, the NTDC boss revealed that over the years, Nigeria has been fortunate to develop new forms of cultural exchange, "like our music, which is huge around the world; our Noolywood is number two in the world; our fashion is simply superb, with our fashion designers competing at international level; our food, our religion enjoy good attention globally. These show how rich we are in tourism assets. It is now for us to decide what we want and the ingredients needed, then put them together to prepare a sumptuous tourism meal to be enjoyed by our nation."