NASC to wage war against adulterated seeds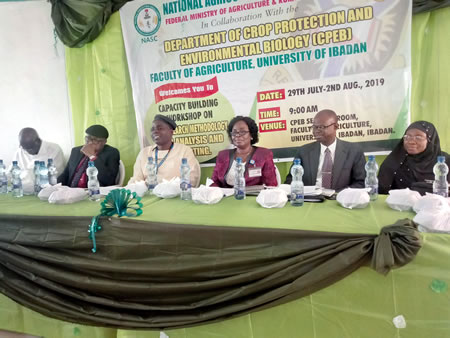 DIRECTOR General, National Agricultural Seeds Council (NASC), Mr. Philips Olusegun Ojo, has said the council would do all within its reach to ensure that adulterated seeds are taken away from the market.
Ojo, disclosed this during an educational sensitisation meeting with farmers on quality specification of goods held in Kano.
Represented by Mr. Agboda Adebayo, Ojo stated that a lot of farmers are being left at the mercy of seed vendors that usually adulterate seeds, adding that the use of such seed is what is responsible for the poor yield being experienced by innocent farmers.
Police closure of SPIP office: I've not been briefed, we are on…
It was also revealed by the Director General that effective use of the seed bill recently signed into law by President Buhari to tackle the issue and save farmers from preventable losses will be ensured.
"The seed bill signed into law on June 24 by President Muhammadu Buhari has indeed improved major critical areas in the farming industry and also the enacted bill had given legal backing to the council to deal with issues of seed adulteration by people who were into faking of seeds." He said.
The Public Relations Officer of the Association of Maize Farmers of Nigeria Kano Chapter, Malam Shuaibu Ahmed, who was also present at the meeting stated in his address that his association had already acquired certified seeds for distribution to its members as part of its internally adopted measures to boost its production.